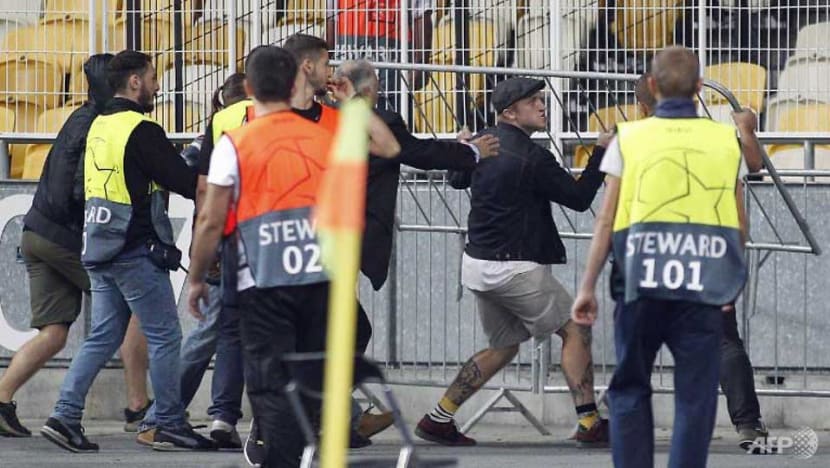 KIEV: Supporters of Dynamo Kiev and Dutch side Ajax clashed in the Ukrainian capital before a Champions League playoff on Tuesday (Aug 28), leading to nine arrests.
"Police ended the fight," a police statement said, adding the trouble had broken out in a bar near the Olympic Stadium.
Nine "active participants" were taken to a police station.
Video of the incidents on social media showed dozens of young men running towards a cafe in an otherwise deserted road and sounds resembling shots could he heard.
Around 1,500 police and soldiers were on patrol in Kiev for the match, which ended in a goalless draw, with Ajax reaching the group stages thanks to a 3-1 win in the first leg.