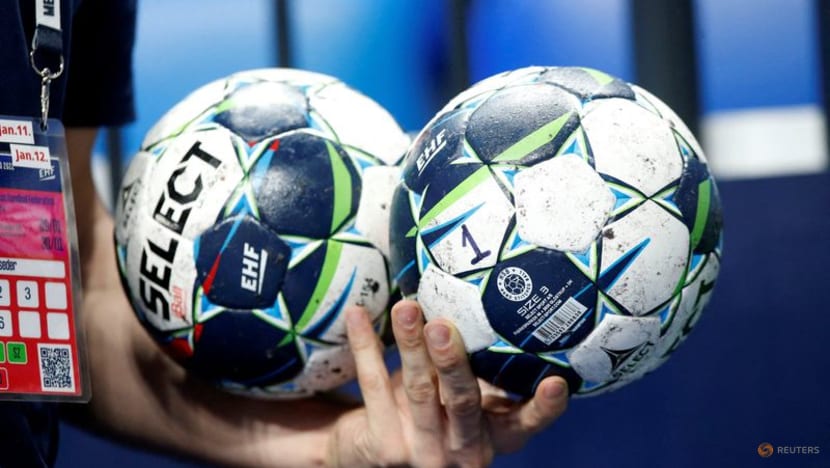 PARIS: The head of France's LNH Handball league has been handed a one-year suspended prison sentence for corruption of a minor and recording of child pornography images, his lawyer said on Wednesday.
Police questioned Bruno Martini, 52, on Monday and Tuesday and he "admitted to the facts", his lawyer, Elie Dottelonde, told Reuters. Martini subsequently resigned as LNH president.
"Bruno Martini presented today his resignation as president of the National Handball League, with immediate effect," the LNH said in a statement. The French Handball Federation (FFHB) then announced it was opening disciplinary proceedings against Martini, who had won two world championship titles with France as a goalkeeper in 1995 and 2001.
"During an extraordinary meeting held at the end of the day, the Board of Directors of the French Handball Federation unanimously decided to open disciplinary proceedings against Bruno Martini, a member of the Federation, in view of the seriousness of the facts for which he has been convicted," the FFHB said in a statement.
"The French Handball Federation wishes to renew its full support to the victim and his family."
Martini went through a fast-track procedure for defendants who admit the charges they face.
The court sided with the prosecution office, which had requested a one-year suspended prison sentence as well as a €2,500 (US$2,719.00) fine and a five-year ban from professional activity which could result in contact with minors.
Franceinfo radio, which first reported the case, said the investigation dated back to a 13-year-old boy's complaint in 2020 and quoted Martini as saying he believed the boy was over 15 - the age of consent in France. Reuters was unable immediately to confirm this.
The case is the latest judicial investigation involving a high-level sports official as France gears up to host the 2024 Olympic Games.
French prosecutors said this month they were investigating sexual harassment allegations against French soccer federation (FFF) president Noel Le Graet. Le Graet denies the charges but opted to step aside.
Rugby Federation chief Bernard Laporte stepped aside last month after being convicted of influence peddling and illegally acquiring assets. Police questioned him on Tuesday about allegations of additional financial wrongdoing which he denied.
Tony Estanguet, the head of the Paris 2024 Olympics organising committee, said on Wednesday he could not comment on ongoing investigations but hoped they would be resolved quickly.
"Let's hope the investigations will be dealt with swiftly so we can turn the page quickly," Estanguet said.