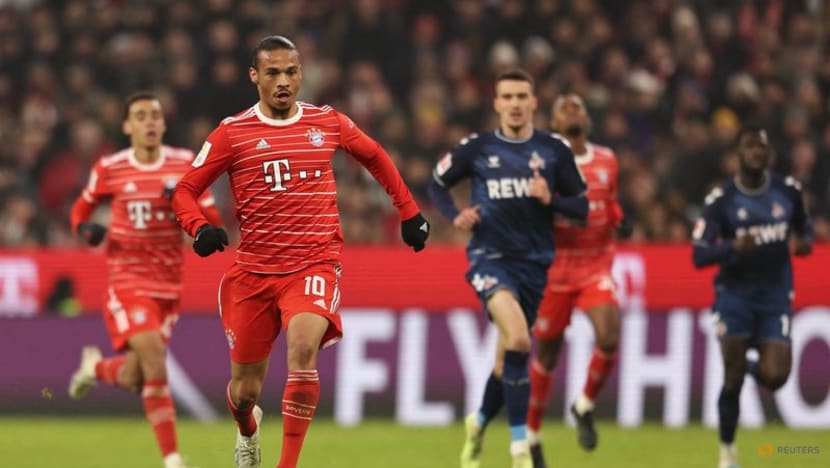 BERLIN: Bayern Munich's Bundesliga restart has been far from impressive with coach Julian Nagelsmann dealing with a lack of discipline and focus plus the fallout from goalkeeper Manuel Neuer's injury.
Nagelsmann's title holders have drawn both of their league matches this year and when they host fellow Champions League club Eintracht Frankfurt on Saturday (Jan 28) only a win will do to make sure of preserving their three-point lead at the top.
First-choice Neuer suffered a broken leg in a skiing accident in December, triggering a frantic Bayern search for a replacement.
They signed Yann Sommer from Borussia Moenchengladbach last week but Bayern's on-loan keeper Alexander Nuebel, who currently plays for AS Monaco, vented his frustration over a lack of communication with the German champions about his future.
That led to the sacking this week of Bayern's longtime goalkeeping coach Toni Tapalovic, a close friend of Neuer who had joined Bayern from Schalke 04 along with his fellow keeper more than 11 years ago.
As if that problem was not enough, Bayern also criticised out-of-form winger Serge Gnabry, who flew to Paris on a day off on Sunday to attend a fashion show with pictures of the player on social media showing him dressed in various fashion brands.
"That is amateurish," said Bayern sports director Hasan Salihamidzic. "That's exactly what I don't like. That is not Bayern Munich-like, to be out and about.
"When you have a free day then you need to rest in order to step on the gas during the next match."
That next match was Tuesday's disappointing 1-1 draw against visiting Cologne with Gnabry failing to make any real impact and taken off at half-time.
Bayern, who have a busy few weeks ahead with a German Cup match as well as their Champions League last-16 tie against Paris St Germain next month, have 36 points, ahead of Union Berlin (33), RB Leipzig (32) and Eintracht (31) in fourth.
"The two points we've picked up this year from our two league matches are far too few for our expectations," Nagelsmann said.
Frankfurt, who face Napoli in the Champions League, will be no pushovers, having lost just one of their last eight league matches and having won three of their last five.