Olympics-Athletics-Italian Jacobs wins men's 100m gold at Tokyo Olympics
Lamont Marcell Jacobs claimed a stunning upset victory in the Olympic 100 metres final on Sunday, becoming the first Italian to take the most coveted title in athletics and doing it with a huge European record of 9.80 seconds.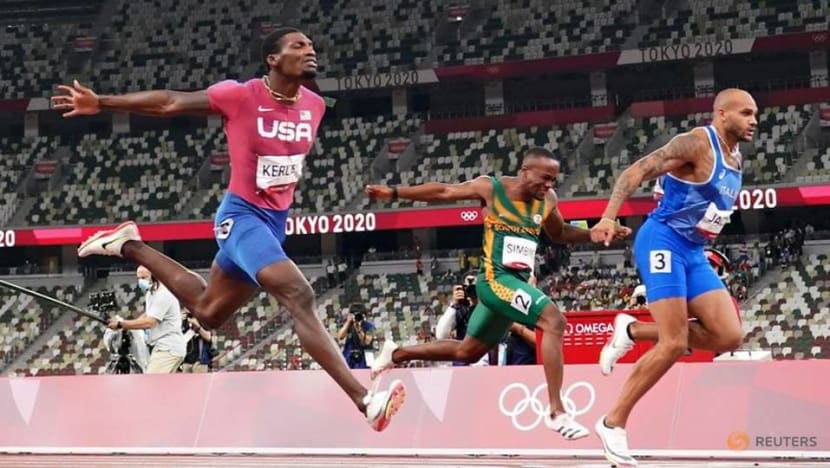 TOKYO: Lamont Marcell Jacobs of Italy won the men's 100 metres gold at the Tokyo Olympics on Sunday.
Fred Kerley of United States won the silver while Andre de Grasse of Canada took the bronze.
(Reporting by Sudipto Ganguly; editing by xx)