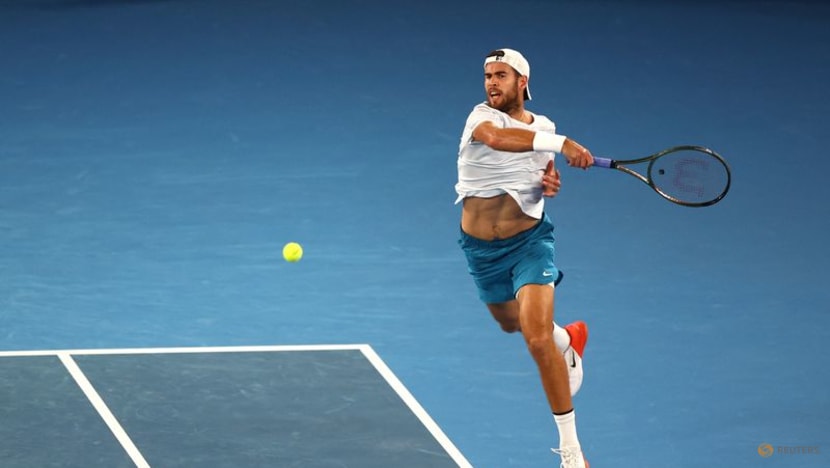 MELBOURNE : The International Tennis Federation said it has passed on the letter sent by Azerbaijan Tennis Federation, which demanded action against Karen Khachanov after the Russian sent messages of support to the disputed region of Nagorno-Karabakh from the Australian Open, to the tournament's organisers.
The Azerbaijan Tennis Federation demanded the ITF takes action against Khachanov, who reached the semi-finals of the Grand Slam tournament on Tuesday, wrote the message "Artsakh stay strong!" on a TV camera after two of his matches, later explaining he had done it out of respect for his Armenian roots.
The ethnically Armenian enclave of Nagorno-Karabakh, known by the separatists as the Artsakh Republic, broke away from Azerbaijan with Armenian support after a bloody post-Soviet ethnic conflict in the early 1990s.
In 2020, Azerbaijan launched a second war in the region, successfully winning back part of the territory controlled by the Armenian-backed separatists.
Azerbaijan tennis authorities sent a letter of protest to the ITF at the weekend demanding tough measures "to punish" Khachanov and prevent him from making similar "unacceptable provocations" at tennis tournaments.
"The ITF has received a letter from the Azerbaijan Tennis Federation, which we have passed on to the relevant authorities," the ITF said in a statement.
"Rules for player conduct at a Grand Slam event are governed by the Grand Slam rulebook administered by the relevant organiser and regulator."
Khachanov said he had not been warned against writing similar messages on the TV camera after future matches.
"I say many times. I have Armenian roots," he told reporters at Melbourne Park after his quarter-final victory on Tuesday.
"From my father's side, from my grandfather's side, even from my mom's side. I'm half Armenian.
"To be honest, I don't want to go deeper than that, and I just wanted to show strength and support to my people. That's it."
The Australian Open has taken a stance on political issue during this tournament, banning Russian flags from the precinct after one was hung next to a court where a Ukrainian player was playing.
Russian and Belarusian players were banned from Wimbledon last year following the invasion of Ukraine but are able to compete as individual athletes without national affiliation at the Australian Open.
Belarus is being used as a key staging ground for Russia's war in Ukraine, which Moscow terms a "special operation".