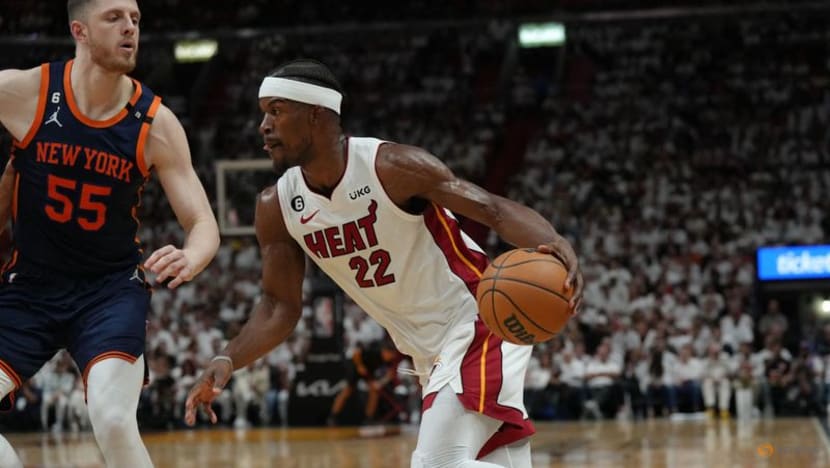 NEW YORK : The Miami Heat became the first eighth seed in nearly a quarter century to reach the conference finals on Friday, downing the New York Knicks 96-92 in Game 6 of their series to advance.
Six-time All-Star Jimmy Butler put up 24 points with eight rebounds and four assists to steer the Heat past a Knicks team that was desperate to stay alive in front of a raucous Miami crowd.
They will next meet either the Philadelphia 76ers or Boston Celtics, who eliminated them in the conference finals a year ago. The Sixers head up to Boston for Game 7 on Sunday.
"We've been in games like this all year long, we're prepared for it," Butler said in a televised interview. "We've got some really good players on this team."
It was bitter disappointment for the Knicks, who rolled over Cleveland Cavaliers in the opening round - their first NBA playoff series win in a decade - and nearly closed the gap with seconds left on the clock.
The Heat, who dominated first seeded Milwaukee Bucks in their opening round, are only the second eighth seed to reach the conference finals after the Knicks, who did it in 1999.