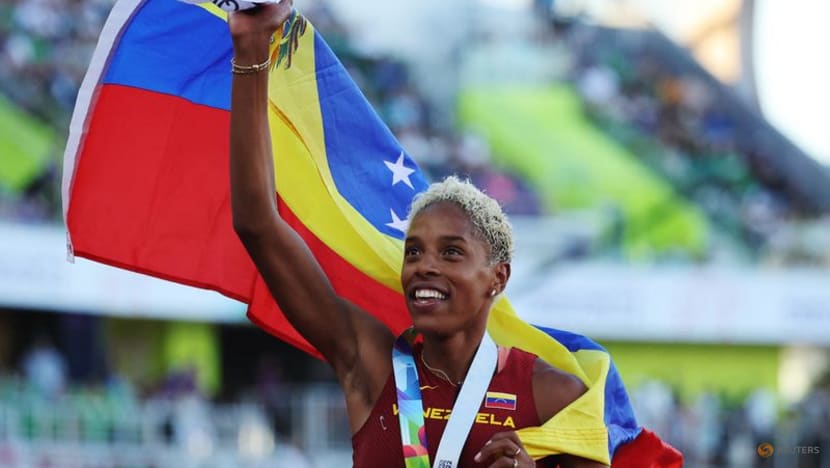 EUGENE, Oregon: Venezuelan Yulimar Rojas underlined her status as queen of the triple jump on Monday (Jul 18) by winning a third straight world title.
The Olympic champion jumped 15.47mon her second attempt to seize top spot.
Jamaican Shanieka Ricketts collected her second consecutive world silver with a best of 14.89m on the first try, leaping from the sand on her final attempt and running to the stands to hug her supporters. American Tori Franklin took bronze.