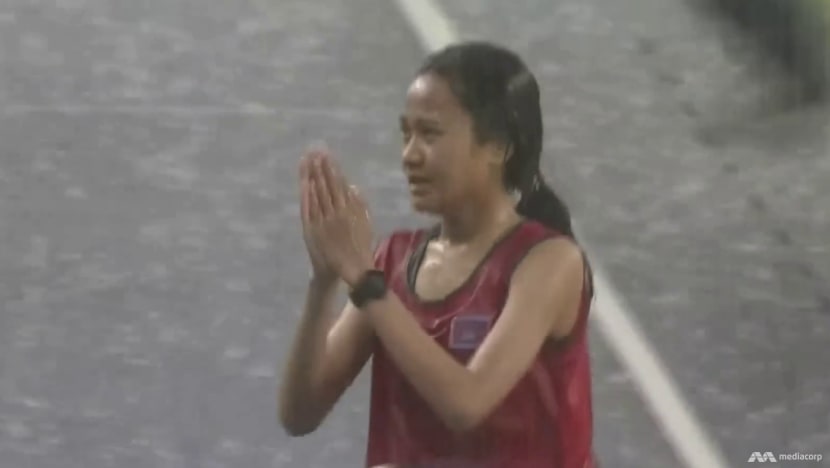 PHNOM PENH: A Cambodian athlete won a special place in her compatriots' affections after persevering to complete the women's 5,000m in torrential rain at the SEA Games on Monday (May 8), despite the winner having finished nearly six minutes earlier.
When Bou Samnang did make it over the line, she broke down in tears, joining her palms in thanks to her supporters.
The winner, Vietnamese athletics star Nguyen Thi Oanh, had already finished the race, five minutes and 54 seconds earlier.
The second-last-placed competitor, Run Romdul, was also from Cambodia, which is hosting this year's Games.
"Although you lost, you won the hearts of Cambodia," wrote Facebook user Mao Vanthan.
Another user, Chanphal Ngy, was equally effusive: "We dropped tears with you ... You will be successful in life as your wishes."
"Your resilience is a true inspiration to all of us," chimed in Kong Dara.
"Your commitment to pushing through the challenges, maintaining a positive attitude and never giving up on yourself is a testament to your strength and character.
"You may not have won the race, but you have won our admiration and respect for your unwavering spirit."
Bou also won a US$250 bonus from information minister Khieu Kanharith, according to a ministry official.