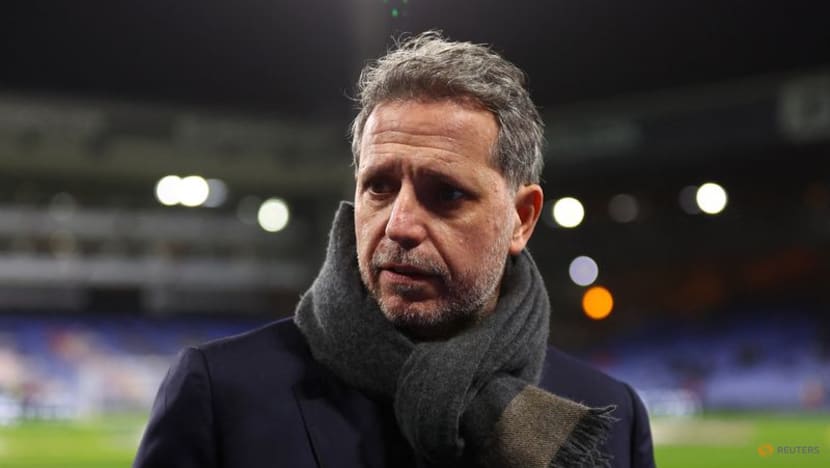 Tottenham Hotspur's managing director of football Fabio Paratici will take a leave of absence pending the outcome of an appeal filed after FIFA extended his ban over Juventus's dealings to apply worldwide, the Premier League club said on Friday (Mar 31).
In January, Serie A side Juve were deducted 15 points for the season by an Italian soccer court investigating the club's transfer dealings and finances.
The court also imposed bans on a number of the club's officials, preventing them from holding office in Italian soccer.
These included a 30-month ban for former sports director Paratici, who joined Spurs in 2021 following an 11-year stint at Juventus.
"This decision (by FIFA) was taken in advance of Fabio Paratici's appeal hearing against the FIGC sanctions on 19 April 2023, the result of which would then have been considered by additional stakeholders, including the club," Spurs said.
"Given FIFA's unexpected ruling the sanctions may now have multi-jurisdictional effect, although they are still related to the FIGC Appeal.
"In view of FIFA's decision, Fabio has agreed with the club that he will take an immediate leave of absence pending the outcome of his appeal."
Paratici's leave of absence comes at a time when Spurs parted ways with manager Antonio Conte earlier this week, with the club fourth in the Premier League but having played two more games than Newcastle United who are two points below them.
Conte's assistant Cristian Stellini, who stood in for several games while Conte was recovering from surgery, has taken over the first team until the end of the season. He is supported by former Spurs midfielder Ryan Mason.