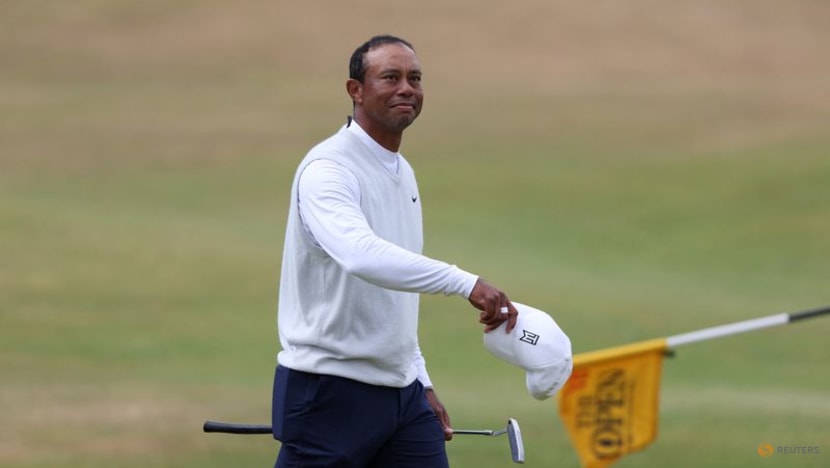 LOS ANGELES: Tiger Woods said he did not know how he felt about facing golfers who had left the PGA Tour for rival LIV Golf for the first time at April's Masters but acknowledged that the splintering of the sport had taken a toll.
"I don't know what that reaction is going to be," said Woods, who will tee it up at the PGA Tour's Genesis Invitational this week.
"I know that some of our friendships have certainly taken a different path, but we'll see when all that transpires. It's still a couple of months away."
Players from the warring circuits will break bread at the Masters traditional pre-tournament Champions' dinner, and Woods said the focus should be on reigning tournament champion Scottie Scheffler despite the obvious tensions.
"We need to make sure Scottie is honored correctly while also realizing the nature of what has transpired," he said.
"The people who have left, where our situations are legally, emotionally - there's a lot there."
Phil Mickelson, Dustin Johnson and Brooks Koepka are among the big names who have left the PGA Tour for the lucrative, Saudi-backed LIV Golf. While banned from PGA Tour events, LIV players have been invited to compete at the Masters.
LIV Golf's inaugural season last year and the subsequent controversies and lawsuits had been "very turbulent" for the sport, Woods told reporters at the Riviera Country Club in Pacific Palisades.
"We never would have expected the game of golf to be in this situation but it is. That's the reality," he said.
"They're a competitive organization trying to create the best product they possibly can and we're also trying to create the best product, which we think is the future of golf and how it should be played.
"How do we do that? We're still working on it."
Woods called world number one Rory McIlroy the PGA Tour's "ambassador" and said he had been extraordinary at navigating the new, and at times hostile, terrain.
McIlroy beat LIV Golf's Patrick Reed by one stroke at last month's Dubai Desert Classic after the American, who is taking legal action on different fronts, threw a tee in the direction of the Northern Irishman, whom he had subpoenaed over Christmas.
"It's been tough on him and he's been exceptional," Woods said.
"I've been on all of these conference calls, these side meetings, and for him to go out and play and win, it's been incredible."