Tokyo to host 2025 World Athletics Championships, edging out Singapore and other candidates
SportSG said in March it was bidding to bring the 2025 World Athletics Championships to Singapore.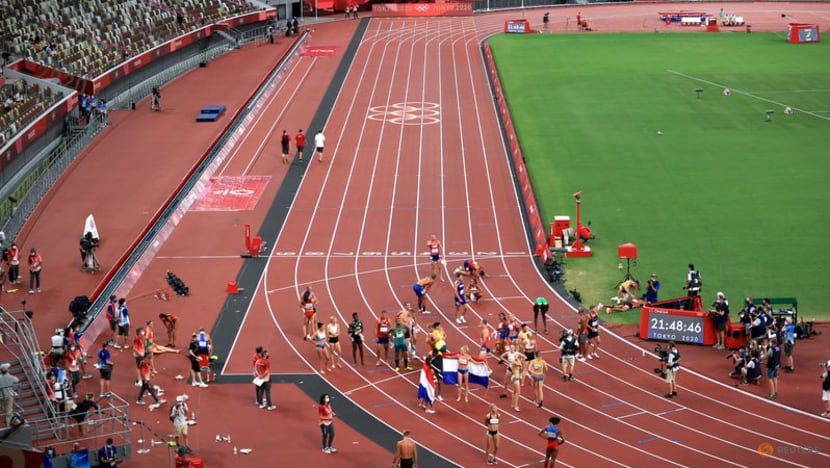 Tokyo has beaten its competition from Singapore, Nairobi and Silesia to be chosen as the host of the 2025 World Athletics Championships, the sport's governing body announced on Thursday (Jul 14).
The event will return to the site of last year's Olympic Games in the year that the Japanese Association of Athletics Federations (JAAF) celebrates its centenary.
Budapest will host the 2023 version, World Athletics said.
"Within an extremely strong field of candidates Tokyo offered a compelling bid," World Athletics president Sebastian Coe said after the decision of WA's ruling Council.
"I hope this will be a shining light for Japan as they celebrate 100 years of the JAAF in 2025, by bringing world-class athletics back to the people in Tokyo."
Tokyo held the event in 1991, highlighted by the world record breaking long jump duel between gold medallist Mike Powell and Carl Lewis, while it was also held in Japan in 2007 with Osaka hosting.
SINGAPORE'S BID
In March, Sport Singapore (SportSG) said the country was bidding to host the World Championships in 2025. If it had been successful, it would have been the first time the event was held in Southeast Asia.
Singapore previously hosted the inaugural Youth Olympic Games in 2010 and the Southeast Asian Games in 2015. In motorsport, it hosts a Formula 1 Grand Prix.
SportSG said in March that its bid would partner with Mr Ong Beng Seng, who played an instrumental role in bringing a Grand Prix to Singapore.
World Athletics said in a press release that the other candidates to host the event - Singapore, Nairobi and Silesia - were all deemed "strong enough and experienced enough to host the event".
The sport's governing body said Tokyo scored the highest of the four candidates in the bid evaluation across the four areas: The potential for a powerful narrative; revenue generating opportunities for World Athletics; a destination that will enhance the international profile of the sport; and appropriate climate.
Coe thanked the cities who prepared bids, and reinforced the council's wish to continue discussions about future opportunities to host World Athletics events.