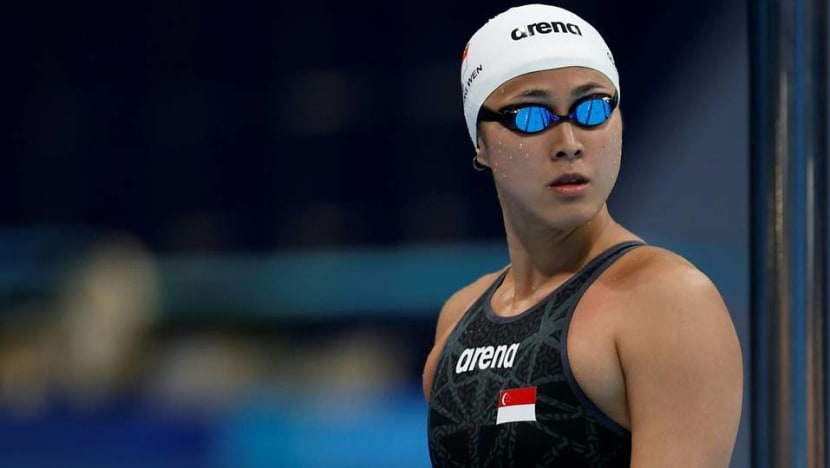 TOKYO: Words failed Quah Ting Wen after her swim.
"Bad", she said after a long pause when asked about her performance at her women's 50m freestyle heat on Friday (Jul 30). 
The Singaporean did not make the semi-finals at the Tokyo Olympics after finishing last in her heat with a time of 26.16s.
Her heat was won by Spain's Lidon Munoz with a time of 25.10s.

Quah finished in 40th position overall among 81 competitors at the Tokyo Aquatics Centre.
"These are times (that) I can do during training, you know, it's frustrating that … I don't know, we train and we try and prepare as best as possible. To come here and kind of want everything to come together perfectly and it has to, on the day, the hour that it counts ... it's just ... it's frustrating," she told reporters. 
"It's definitely one of the more difficult sports, just needing everything to come together perfectly at the same time. It's quite punishing, just months and months of training and preparation just to have the results be barely subpar."
Quah's national record stands at 24.92s, which she clocked at the 2019 FINA Swimming World Cup in Japan. 

Earlier this week, she managed a time of 56.36s in the heats of the women's 100m freestyle. 

Quah finished in eighth and last place in her heat, placing 36th out of 51 swimmers overall. 
It will be back to the drawing board for her after the Games, said Quah, who holds multiple national records.
"I can't speak for the other two boys but I'm definitely not very happy with my performance here (in) last few days. Need a few days off to kind of go back to the drawing board and (I'm) looking forward to that. I think that kind of helps to take me away from just wallowing in self-pity," she said.
"We've got to go home and kind of get stuff sorted because there's a year full of competitions coming up. And so a lot to look forward to but also a lot to prepare for, and train for both physically and mentally."
Catch the Olympics Games Tokyo 2020 LIVE with 14 dedicated channels on meWATCH. Sign in now at mewatch.sg/tokyo2020 and get into the action with Mediacorp, Singapore's Olympics Network.