A story of colour is a story fully told
OPPO grants you a billion-colour point of view with the Find X3 Pro 5G.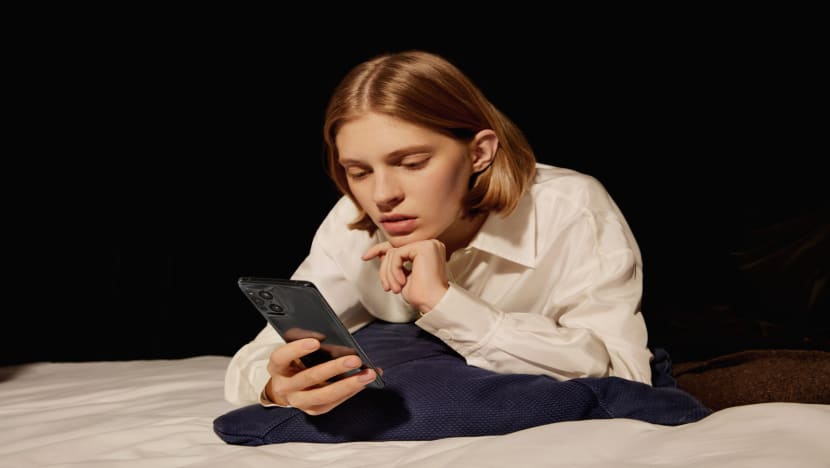 If you were to talk about the strengths of a smartphone, colour would likely not feature high on the list. And yet so much of how we perceive the world can be attributed to the element of colour.
Not only is colour believed to influence performance, mood and behaviour, Verywell Mind also shared that it is an important part of non-verbal communication.
So, in a time of social distancing where the smartphone plays an integral role in connecting people, rendering the world accurately became a priority for OPPO. Its flagship Find X3 Pro delivers the world's first smartphone featuring a full-path 10-bit colour management system and true Billion Colour display.
"Every aspect of the phone is designed to be powerful, flexible, immersive and always sparking beautiful emotions with our Billion Colour brilliance," said Mr Lie Liu, president of global marketing, OPPO.
LIFE, CAPTURED IN ALL ITS VIVIDNESS
One of the first to experience the difference was National Geographic photographer Joel Satore. As part of the Photo Ark project, which documents endangered animals through photography, Mr Satore used the Find X3 Pro to capture the striking details of species like the African crowned crane.
"A lot of the species that I photograph are just rich with blues and reds and green. Every colour you can possibly imagine," Mr Satore said.
On the importance of accurate colour depiction, he explained: "The thing about colour that's really important to me is it gets people's attention. And what we're trying to say is important."
The Find X3 Pro achieves this clarity and realism with the world's first and only 1 Billion Colour Dual primary cameras. Its 50-megapixel sensor is paired with wide and ultra-wide angle lenses, with both using the same high-quality Sony IMX Sensor IMX766, and the latter offering a 110° field of view. A 13MP telephoto lens features 5x hybrid optical zoom and 20x digital zoom. A 3MP microlens opens up new dimensions, magnifying objects by up to 60 times.
As the first Android device to adopt the 10-bit full-path colour management system, the device takes, stores and presents visuals with minimal loss in detail and dynamic range. With each pixel capturing more data, visual content makers can explore professional post-processing benefits, with stills captured in HDR RAW+ and videos in 4K LOG or HDR formats. Presented on the 6.7-inch 10-bit curved screen with native 1 Billion Colour QHD+ display, the true power of colour is finally unleashed on this smartphone.
INTELLIGENT IMAGING RENDERINGS
With finely-tuned AI algorithms, the OPPO Find X3 Pro has brought colour-centric enhancements that help channel the impact of colour to give authenticity, conjure moods or deliver life's best moments.
AI Scene Enhancement presents hues in their best light, by understanding their place in the range to bring forth an intelligent dynamic result. AI Palette recognises and preserves profiles like a filter, so you can call upon a favourite setting with a tap. For videos, observe how AI Highlights and Night Mode work quickly to bring out details in dim or backlit settings, while preventing burnouts.
The AI Adaptive Eye Care system adjusts the screen temperature and brightness to the ambient light, helping to reduce eye strain from prolonged device use.
PACKED WITH POWER

The well-specced Find X3 Pro features Qualcomm's advanced Snapdragon 888 Mobile Platform, 12GB RAM, 256B storage and a 120Hz dynamic refresh rate AMOLED panel.

Protected by Gorilla Glass, the QHD+ 525ppi  3,216x1,440 screen sets new standards with its 5,000,000:1 contrast ratio and 1,300-nit brightness, delivering rich colours, deep inky blacks and true-to-life details.

It breaks 12 display performance records certified by DisplayMate Technologies, including Highest Absolute Colour Accuracy, Largest Native Colour Gamut and Lowest Screen Reflectance.

The O-Sync Display Hyper Response Engine can be enabled to triple the sync speed between display and processor, lowering screen response time from 30-40 milliseconds to just 5-10 milliseconds. This is crucial in fast-paced games, where responsive controls can mean the difference between virtual life and death.

The Find X3 Pro's energy-efficient chipset and adaptive dynamic frame rate help maximise the life of its 4,500mAh battery. The latter feature enables it to drop refresh rates to just 5Hz for less demanding activities such as reading an e-book.

The new 30W AirVOOC Wireless Flash Charge enables cable-free charging, fully charging the smartphone in 80 minutes, while a 65W SuperVOOC Flash Charge can juice the phone up to 40 per cent capacity in a mere 10 minutes.

A HUMAN-CENTRIC APPROACH

This phone barely makes its presence felt, thanks to its 8.26mm thickness and 193g weight. The back is modelled from a singular piece of curved glass engineered to provide a comfortable hold, and all of this elegance is protected with IP68 dust and water resistance.

The device features Colour Vision Enhancement that allows users with colour vision deficiency to tweak their settings to enjoy more nuance from the hues around them. On the phone's ColourOS 11.2 platform, the screen calibration will ensure a professional colour accuracy that all can enjoy, while providing ease of use, including access to Google Play Store and over 3 million apps.
And the next time you hear your phone ring through the Dolby Atmos stereo speakers, remember that Hans Zimmer created the Colourful Future ringtone with OPPO's tribute to colours in mind.
PAINTING WITH LIGHT
As part of the Find X3 Pro #AwakenColour campaign, OPPO is holding its first photography exhibition, Painting with Light. Held at ArtScience Museum from April 10 to May 16, the event will showcase works captured using the 10-bit colour depth of the Find X3 Pro by four esteemed local photographers – Mr Wilfred Lim, Ms Venus Oh, Ms Kimberly Kiong and Ms Adele Chan.
The exhibition explores the use of angles in photography at an aerial, macro and eye level. Visitors will get to witness the mesmerising colour palettes of Singapore, brought out by the lens of the OPPO FindX3 Pro. Beyond just the works of the local photographers, the Painting with Light exhibition will also feature works from the community.
Awaken the colours in your communication. Till March 26, pre-order the OPPO Find X3 Pro and enjoy discounts or gifts with purchase, through OPPO's Shopee and Lazada flagship stores and Challenger online store, Hachi.Tech, as well as at OPPO Concept Stores.

All pre-orders will include a free bundle worth S$579, consisting of the OPPO Enco X true wireless noise cancelling earphones (S$259), wireless charging stand (S$119), Kevlar phone case (S$69) and a service bundle with 1TB cloud storage and VIP after-sales care (S$132).

Additionally, the first 200 pre-orders on Shopee paid with an HSBC credit or debit card will enjoy a further S$50 discount, while the first 100 Lazada pre-orders will receive an additional OPPO powerbank (S$69). Challenger ValueClub members will receive a S$100 e-voucher when they purchase online at Hachi.Tech, and My OPPO users will receive S$100 off their purchase from OPPO Concept Stores during this pre-order period.

Terms and conditions apply.