5 minutes with… Louis Sarkozy, son of former French President Nicolas Sarkozy
The Enigma Collection is an intellectual shoe line, says Louis Sarkozy who speaks to Singapore Tatler exclusively about his project with Spanish luxury shoe house, Boonper.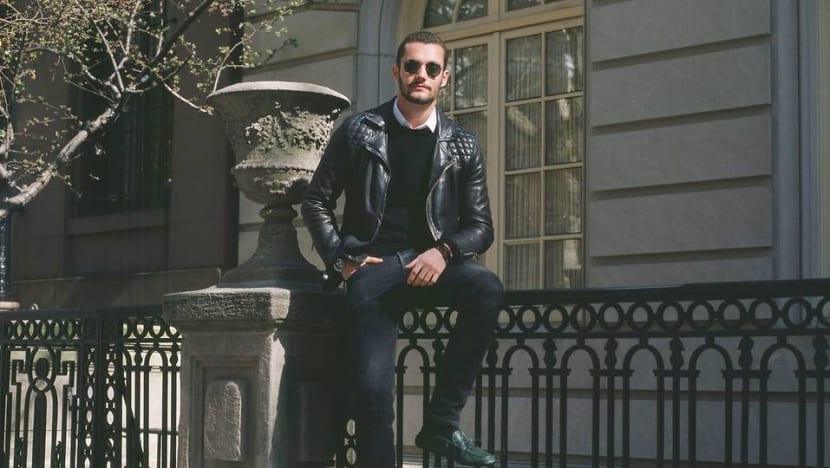 With his model good looks, classic sense of style and fashion connections (his stepmother is nineties supermodel Carla Bruni), it's hard to imagine that fashion wasn't always something that revolved around Louis Sarkozy's life. A quick scroll through his Instagram shows us the mind of an intellectual – a fourth-year philosophy and religion student at New York University who would much rather discuss the merits of a good book than a pair of designer shoes. But thanks to a chance DM on social media from Pablo Gomez-Lechon, co-founder of Spanish luxury shoe house Boonper, the self-admitted "fashion outsider" is now the proud collaborator of his very own shoe line.
We speak to the 21-year-old about this unlikely collaboration and how he gathered design inspiration from the great thinkers of our society.
HOW DID THE COLLABORATION WITH BOONPER COME ABOUT?
My associate and now friend, Pablo [Co-founder of Boonper], reached out to me about a year ago on social media for a quick advertising opportunity. I believed he simply wanted to send me some of his shoes so I could post them on social media. This is how I first saw the beautiful work of Boonper.
On my own, I had for a couple of weeks pretty seriously developed what became the Enigma Collection, that is, to use shoes to honour past great thinkers, philosophers, scientists and writers, through designs and quotations. When I got the message from Pablo, and I saw the quality of their work, I wrote up the idea formally and pitched it to them. I think they loved it and were looking for a project or idea to develop. We talked more and started our contractual relationship, which led to the development of this beautiful project. I couldn't be happier Pablo found me!
WHAT WAS THE INSPIRATION BEHIND THE COLLECTION?
The original inspiration was to create a bridge between the world of fashion and the world of literature or the academic world. I am a complete outsider to fashion and thoroughly unknowledgeable about its intricacies, but we do see fashion strongly involved with sports or music and nothing relating to anything from the intellectual world. I think that this is a connection worth creating, considering all the fun possible designs and all the stories we could tell, while honouring these great minds and to push them into mainstream conversation.
WHO WERE SOME OF THESE GREAT MINDS OF SOCIETY THAT INSPIRED YOU? 
Marie Curie was one of the most brilliant scientific minds that ever lived, who won two Nobel prizes in two different scientific fields, chemistry and physics. Thomas Jefferson was a hero of the enlightenment and of individualism and religious liberty. Sigmund Freud and William Shakespeare require no introduction. Who would not want to have a chance to honour these thinkers through such a project?
I would say another one of our inspirations is the want to start conversations, in a time where conversation seems harder and harder to have. Some of our thinkers, like Thomas Jefferson, have some pretty serious moral baggage, considering he was a particularly vicious slave owner. But he was still a great man whose words and works we must depend on many issues. This is a tough and relevant conversation to have: How do we use the works of people who had problematic and dubious morality? This is similar to the outrage over confederate statues in the United States. So, for these conversations, we find our current day models, such as Zachary Wood for Thomas Jefferson, who is an African American political activist, and try to open up dialogue. These are fascinating, sensitive and in my opinion, very important talks to have.
WHY IS THE COLLECTION CALLED THE ENIGMA COLLECTION?
The name stems from our want of people to see the shoes and have to guess who the shoe is honouring. In the case of the Sigmund Freud model, the shoe is a deep blue colour with a dream catcher deposited on the front, symbolising the importance of the study of dreams for Freud. The shoe is in two fabrics, suede and leather, because the work of Freud tells us that every individual is two sides of the same coin, the conscious and the subconscious.
The Enigma Collection, ideally, is made to be a game where you guess (without looking at the sometimes-obvious signature) who we are honouring with these shoes.
IF YOU HAD TO PICK ONLY ONE SHOE FROM YOUR COLLECTION, WHAT WOULD IT BE?
I have to say I particularly like the Marie Curie shoe. The fact that Pablo and his craftsmen were able to beautifully transcribe her own journal imprint on the day she isolated Radium, hence winning the Nobel prize in physics is insane and beautiful, considering her physical journals are highly radioactive. The radioactive symbol on the back is really cool as well, and I find her signature tremendously elegant and beautiful. They also seem to be the easiest ones to pair with most articles of clothing!
ARE YOU A SHOE ADDICT YOURSELF? HOW MANY PAIRS OF SHOES DO YOU PERSONALLY OWN?
Sorry to disappoint but I am not at all. I think for the past year I have worn the same pair of black boots and my only pair of [Adidas] Stan Smiths. I am more of a minimalist and utilitarian when it comes to clothing, even though I am starting a shoe collection! I, of course, wear my shoes all the time, but we are only now leaving a particularly cold and long winter in New York City, so you will see me with the Thomas Jefferson on my feet way more this summer.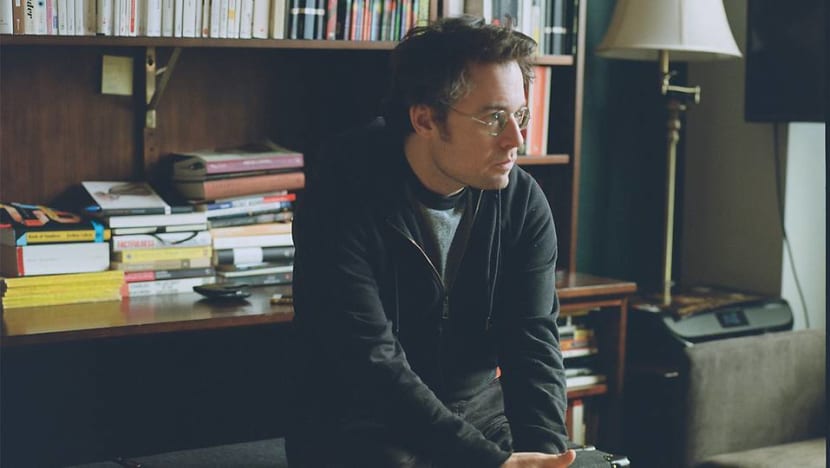 TELL US YOUR FAVOURITE SHOE MEMORY.
Walking 20 miles in the mountains of Pennsylvania with my company in military school under the pouring rain. I think I must have counted seven blisters on each foot after that was over. It turns out combat boots are thoroughly uncomfortable.
WHAT'S YOUR GUILTY PLEASURE?
Getting the entire Enigma collection team on exotic business trips and pretending to be working.
IF YOU COULD RAID ANYONE'S WARDROBE, WHO WOULD IT BE?
Albert Einstein. There is a very funny anecdote, where a journalist had asked him why he only owned three or four sets of the same clothing. To which he answered, quite beautifully, that he wanted to avoid "Option Paralysis". That same view was echoed I believe by Mark Zuckerberg, whom upon being asked why he always dressed the same, responded that he had so many important decisions to make during his daily routine, he did not want to spend cognitive resources on deciding what to wear.
Clothing for me is about utility and simplicity. Shoes are made only for honouring great thinkers.