Why statement earrings are every girl's essential accessory
They command attention like no other piece of jewellery.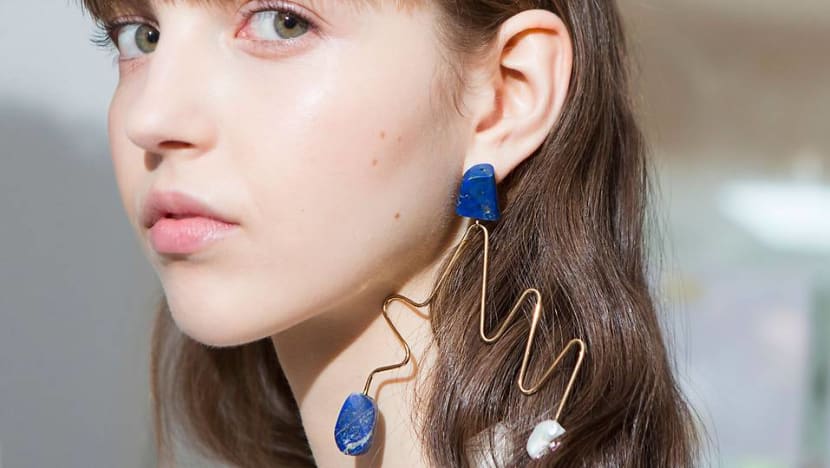 This mammoth trend has been going on for a while and shows no signs of diminishing. It started in 2016 (remember those abstract-looking Proenza Schouler earrings?) and has stayed a fave on designer runways all the way. 
There's no way you haven't seen them, whether on the runway or on the streets — statement earrings are a big hit inside and outside the fashion community. If you have yet to partake in this oversized trend, read on and find out why you should become its fan. Also, check out some fabulous choices we have shortlisted for you below.

They instantly up your selfie game
If you haven't noticed, the best selfies — let's zoom in on close-ups — are more than just about the right angle, lighting and filter. Besides your hairstyle and makeup, adding a power accessory or two can boost your styling game in an instant. A chunky statement necklace is excellent, but nothing frames the face quite like an oversized pair of statement earrings that also boldly declares "I'm a fashionista".

They help you make a dramatic entrance
There's no missing statement earrings — be they minimalist (think XL-sized hoops) or maximalist. These attention magnets work their magic instantly and draw eyes from a distance, much like when you wear a slick of crimson lipstick.

They are affordable
While there are luxe options in gold and precious gemstones, a great-looking pair of statement earrings doesn't necessarily have to cost you thousands of dollars. Heck, if you are not picky about the materials, you can easily afford an entire wardrobe of these baubles. If there's only one thing you can spend on for the month, trust us, an outstanding pair of earrings will give you the highest impact-for-price value.
There's a pair for every style personality
Tassels, flowers, hoops or graphic motifs — there's something for every mood, occasion and personality when it comes to statement earrings. Even minimalists can enjoy the style-enhancing effects of oversized earrings — in fact, they are the perfect finishing touch to the simplest of outfits.

They are for everybody
You can carry off a pair of statement earrings no matter if you are a size 2 or 10, and they look equally great on a teenager or a woman in her 30s. They are like a fun bag or cool shoes — you can afford to be a little daring with them.

They are a celebrity favourite
Every It girl is on the statement earring bandwagon — from Beyoncé to FKA Twigs and even Kate Middleton. Is there any wonder that they are fans? Take a cue from their style manual and dial up the drama in your earring collection, stat.