Climate education still a 'peripheral topic' in Southeast Asia's syllabus amid calls to make it compulsory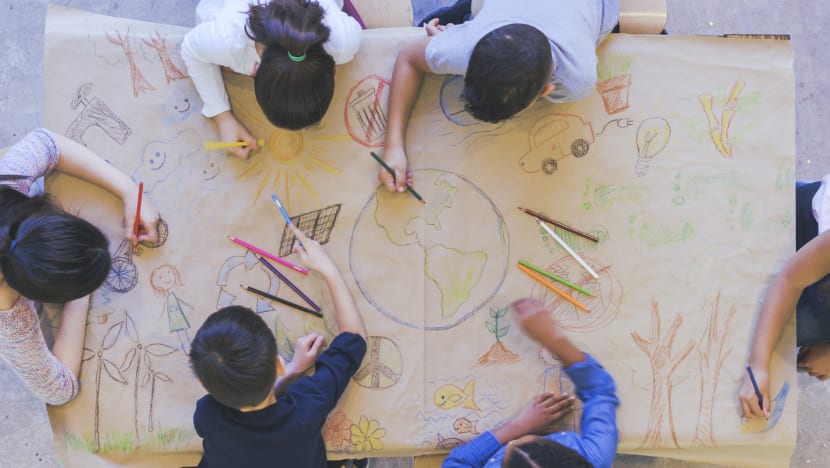 BANGKOK: When children step into Green School Bali, their experience is designed to be intimately entwined with nature.

From the bamboo classrooms and jungle surrounds, to lessons focused on solving the challenges facing the planet, the notions of what education has traditionally looked like and sought to achieve have been upended here.
"A big part of educating for sustainability is finding that reconnection with nature that humans have lost over the years. It's embedded in everything we do," said Sal Gordon, the school's head of teaching.
"It's the rain, it's the mud, it's the snakes, it's the gardens, it's the rice fields. Our campus and nature itself is part of our classroom." 
The curriculum here is focused on empowering young people to become community-minded citizens with the skills to make an impact now and into the future. Sustainability is at the heart of the school's mission and the challenges of climate change take centre stage.
Learning facts and taking tests, elements of schooling ingrained in classrooms across the globe, are replaced by projects with real-world applications and impact.
"Our students are able to understand that their learning is connected to the natural world even if it's just through the physical environment and that their learning can have a positive impact moving towards a sustainable environment as well," Gordon said.
"Education has been stuck in a time capsule for 200 years. It's out of date but if you can change that model you will automatically start educating for a sustainable future."
Models like this one are rare anywhere in the world, let alone Southeast Asia, where the wider implementation of climate education has been challenging.

But there is a push for action to make learning focused on climate change, the environment and civic engagement, a greater priority for governments.  
At upcoming climate change talks in Glasgow next month, a coalition led by non-governmental organisation EARTHDAY.ORG will be pushing for climate change education to be made compulsory in every classroom in the world.
Hundreds of organisations have signed up to a letter to the UN Framework Convention on Climate Change (UNFCCC), including the influential International Trades Union Confederation and Education International, both representing millions of teachers and workers.
They want new standards and ambitions that could end up resonating in classrooms across this region and the world.

Nick Nuttall, the international strategic communications director for EARTHDAY.ORG said climate education as a concept has long been present in international doctrines but rarely been a priority for collective action and overshadowed by temperature rise targets and emissions accounting.
Right now, it is largely absent from national curriculums and only taught piece-meal by enthusiastic teachers or forward thinking schools, the former spokesperson for the UNFCCC told CNA.
"The fact is that only one country in the 20 years that governments have been talking about this under the climate change treaty has grasped the nettle and included climate change education and woven it right across their national curriculum. And that's Italy," Nuttall said. 
At present, Italy is the only country to have placed climate change and sustainability at the core of its school curriculum. Beginning in September last year, students aged between 6 and 19 have had these topics engrained into their daily lessons.
Research shows that the impacts of such education can be significant globally when measured.The Brookings Institution found that if just 16 per cent of high school students in high and middle-income countries received climate change education, the result would be a nearly 19 gigaton reduction of carbon dioxide by 2050.
That number can be amplified by educating millions of girls who remain out of school in the developing world, the study found. It suggests that education could be a more powerful lever to combating climate change than increasing investments in solar or wind energy. 
In addition, reductions in climate change vulnerability to extreme weather events and temperatures in the developing world could be realised simply by educating young women.
"Technology will get you so far, but what you need is a behavioural change that comes through education. Because you need citizens to be able to hold governments to account for their inspiring actions or their failed decisions," Nuttall said.
"You need to build a green consumer movement and you also need to build the entrepreneurs and creative skills for the new kinds of technologies, policies, business models that some people broadly call the green economy," he said.
"This case is being made very clearly right now. Why are we educating young people about climate change? It's their future and it's going to be a very different future."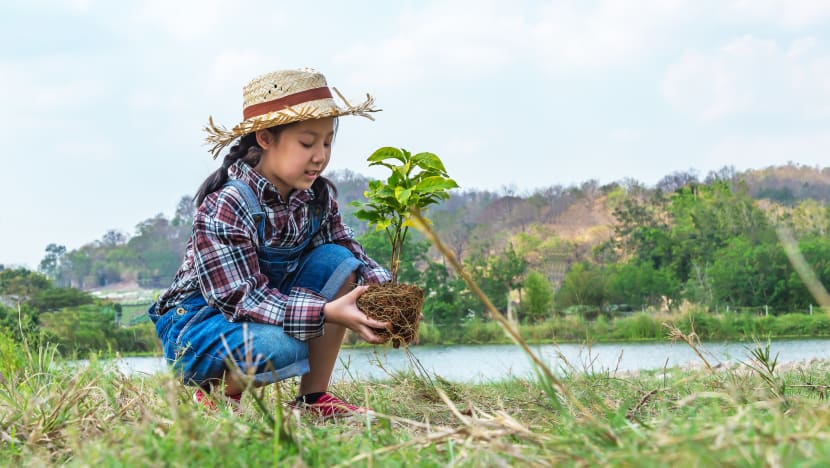 REGIONAL CHALLENGES
In Southeast Asia, a region already feeling the impacts of climate change, the rollout of education programs with an emphasis on sustainability has been slow.
While some countries have provisions for sustainability in their education plans, there are gaps, inconsistencies and inequities. 
The United Nations Educational, Scientific and Cultural Organization (UNESCO) admits the hurdles are steep in this region, despite some positive signs of a willingness to take education on sustainable development (ESD) more seriously. 
In a policy review report this year, it concluded that climate change education (CCE) "has not emerged as an independent field" and is "still very much in its infancy" in Southeast Asia.
"CCE is still a peripheral topic in both educational research and practice. It is important to anticipate the possible scenarios under which this minor educational theme could develop into a central focus of education and become established as an independent concept and focus area," the report stated.
The divide between urban and rural schools, international schools and state schools and those in national languages against ethnic dialects is a problem for education generally. But it widens when it comes to climate change topics.
"Already there are deeply embedded inequalities in education where access to equitable education for the poor is a major challenge," said Faryal Khan, a programme specialist for education, based at UNESCO in Bangkok.
"Do they have access to climate change education? And are their teachers prepared? This is questionable. We can guess somewhat at the answers. It's not a very equal situation." 
But Khan says there are signs of slow progress. The Adiwiyata Green Schools program in Indonesia tries to integrate ESD into the classroom and create an eco-friendly atmosphere for environmentally-conscious students.
Thailand and Vietnam both have sustainability built into their national education frameworks, while Philippine schools have largely focused on individual actions, with students taught to care for in-school gardens and understand waste management,
Activists there are hoping to persuade regional education departments to include tailored lessons about climate adaptation and broader science about the man-made causes of climate change. 
"Some teachers are very open to changing their ways of teaching. But as of right now, it's very outdated and focused more on the individuals rather than holding the major polluters accountable," said Xian Guevarra, the national coordinator for Youth Advocates for Climate Action Philippines (YACAP). 
"People have always been saying, 'reduce, reuse, recycle', and 'live a zero waste lifestyle'. And while we're not saying that's bad, it's not actually the solution. We need to change the system to fix the climate crisis that we're currently facing," he said.
While frameworks and guidelines are in place, UNESCO wants to see improved national level policies that filter down to schools of all kinds.
"While countries are making advances, some of the challenges that remain are at the policy level," Khan said.
"ESD is interpreted with a very narrow focus on topical issues rather than with a holistic view and there are gaps between governments' initial policy commitments and implementation.
"Teachers are really at the heart of ESD, but often they are not prepared. They have to sometimes scramble to find resources, because most of the in-service training that teachers have does not include education for sustainable development or climate change," she said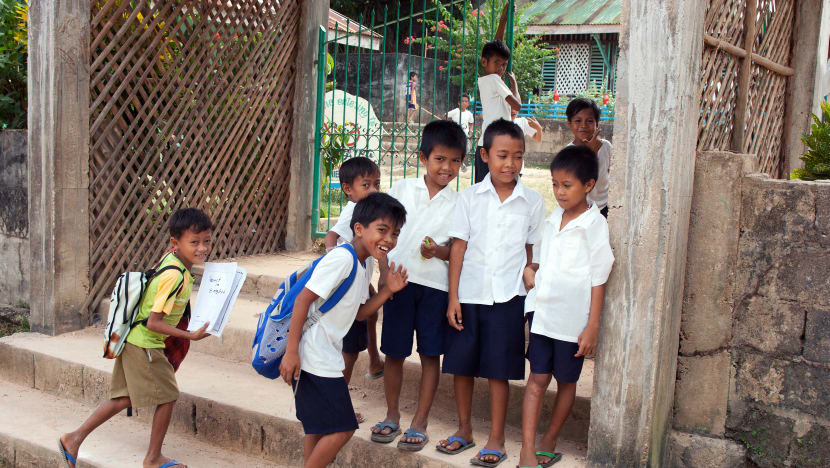 HOW CAN SCHOOL SYSTEMS MOVE FASTER?
While institutions like Green School Bali can move dynamically, adjusting their curriculum to changing world events and situations, the sometimes slow moving nature of national ministries makes it hard for learning materials to stay modern and relevant.
Sunita Rajakumar, the founder of Climate Governance Malaysia, spends her working days speaking with top company leaders. She says even private businesses are struggling to keep pace.

She has backed the plans to make climate education compulsory, but worries about the ability of large government ministries in Malaysia to make systemic changes fast enough to contend with the urgency of climate change. 
"The Ministry of Education is one of the largest in the government. It's this huge aircraft carrier. It's not going to be able to pivot on a dime," she said.

"When there's something disruptive, it really takes a lot to have this paradigm shift. The measure to increase resilience has to be educating this next generation."
COVID-19 has hampered progress in this space. Students across the region have missed hundreds of days of in-person learning. The result has been school systems falling back on what has always been done, in the form of traditional teaching.

Harriet Burrows, Green School Bali's head of high school says she believes the solution is for national systems to move away from a focus on content and instead build students' skills.

"Do we ask our students to show up every day with the willingness and eagerness to question, to think critically and to solve and adapt?
"That's a big shift for national systems because they're rooted in the idea of memorising content to prove you're intelligent, you're ready for the workforce and you're ready for the world," she said.
"It will take some of these young people to get into those systems and be given voices in those systems to really enable that change to happen."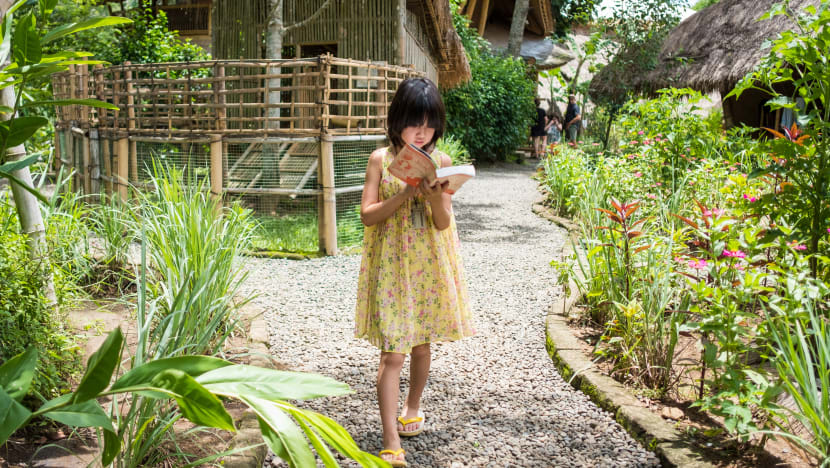 CLIMATE MATERIALS FOR CHILDREN
The lack of government-mandated climate education has opened the door to education entrepreneurs to fill a gap.
The founders of Earth Warriors, a global early childhood education curriculum, noticed a lack of climate education content available to any children under the age of 11.

Keya Lamba and Shweta Bahri have designed materials suitable for those aged between 3 and 7, which they hope will be adopted by schools around the world. Their courses have been peer reviewed and supported by climate scientists.
"Our whole mission and belief is that if you build these sustainable habits at a young age, then being a conscious citizen that cares about the planet comes as naturally to these kids as brushing their teeth," Lamba said.
"There's a lot of evidence that shows this is true. It can also nudge the adults around them as well," she said.
"We try to show that kids are the ones demanding and making the changes. Climate change education has to be everywhere at every age group. It's so critical and it's surprising that it's not taken very seriously or urgently."
They aim to challenge assumptions that learning about climate change is too complex or daunting for children, and eventually advocate for governments to include this type of material themselves.
From their research, they say there is no formal inclusion of climate education in Southeast or South Asia. But they first plan to deliberately target schools with higher fees, like those that use international curriculums. 

"We made a very conscious decision. Research shows that it's people from higher income backgrounds that are contributing a lot more to climate change than people from lower income backgrounds," Bahri said.
Children are already highly exposed to the impacts of climate change. The recently released Children's Climate Risk Index from UNICEF found that more than 99 per cent of children are exposed to at least one major climate and environmental hazard, shock or stress, "creating a child's rights crisis".
Climate impacts such as flooding, cyclones, water scarcity, disease and air pollution overlap and compound in many parts of the world. Children in those often-poor parts of the world face even more future risks.
It is a further reason why experts want to accelerate the ability of young people to contribute to solutions and feel empowered to tackle these inherited issues.

"There's a growing recognition that we owe something to them, that they have a voice and a seat at the table," Rajakumar of Climate Governance Malaysia said.
"And there's no silver bullet. There's no dashboard, no roadmap, so why not invite the children to the table as well?"