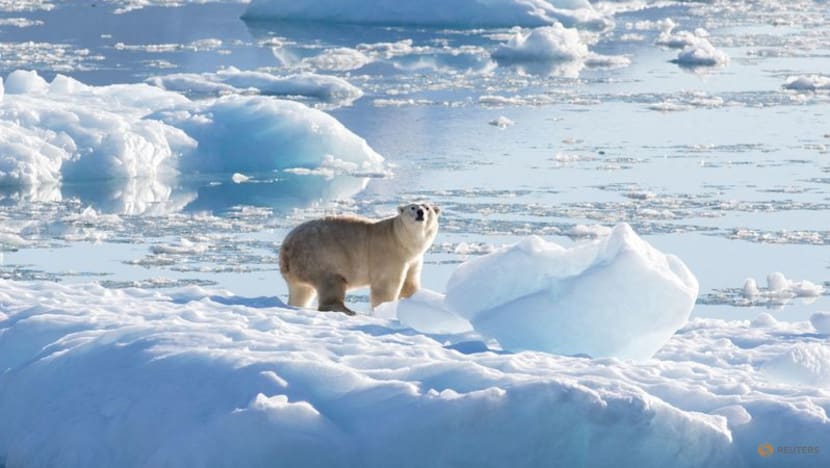 LONDON: For the first time ever, global temperatures are now more likely than not to breach 1.5 degrees Celsius of warming within the next five years, the World Meteorological Organization (WMO) said on Wednesday (May 17).
But that did not necessarily mean the world would cross the long-term warming threshold of 1.5 degrees Celsius above preindustrial levels set out in the 2015 Paris Agreement.
With a 66 per cent chance of temporarily reaching 1.5 degrees Celsius by 2027, "it's the first time in history that it's more likely than not that we will exceed 1.5 degrees Celsius", said Adam Scaife, head of long-range prediction at Britain's Met Office Hadley Centre who worked on the WMO's latest Global Annual to Decadal Climate Update.
Last year's report put the odds at about 50-50.
Partially responsible for boosting the chance of hitting 1.5 degrees Celsius is an El Niño weather pattern expected to develop in the coming months. During this natural phenomenon, warmer waters in the tropical Pacific heat the atmosphere above, spiking global temperatures.
The El Niño "will combine with human-induced climate change to push global temperatures into uncharted territory", said WMO Secretary-General Petteri Taalas in a press statement.
Still, the likelihood of temporarily exceeding 1.5 degrees Celsius has increased over time. Between 2017 and 2021, for example, scientists estimated just a 10 per cent chance of hitting 1.5 degrees Celsius.
Unlike the UN Intergovernmental Panel on Climate Change's climate projections which are based on future greenhouse gas emissions, the WMO update provides more of a prediction-based long-range weather forecast.
The WMO also found a 98 per cent chance that one of the next five years will be the hottest on record, surpassing 2016 which saw global temperature impacted by about 1.3 degrees Celsius of warming.