Sustainable investing: Investing for the future
HSBC supports a new segment of high-net-worth consumers looking to make a positive change by way of sustainable wealth management.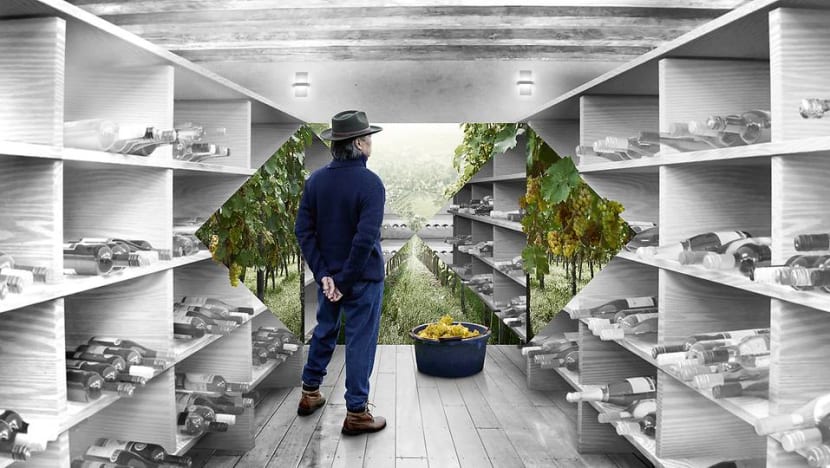 Recent events have been a timely reminder of just how important it is for everyone to take regular stock of the impact of our actions.
During this period of introspection, some may have started making pivots to the way we live in favour of the greater good. Today's consumers are increasingly seeking out brands and experiences that align with their outlook, particularly in areas such as sustainable development.
As the push for positive impact goes mainstream, the movement has found its way into the financial circle. According to a review published by the Global Sustainable Investment Alliance, sustainable investing assets in five major markets – Europe, USA, Japan, Canada, Australia/New Zealand – stood at US$30.7 trillion (S$41.7 trillion) at the start of 2018, a 34-per-cent increase in two years.
SHAPING A LOW-CARBON FUTURE THROUGH INVESTING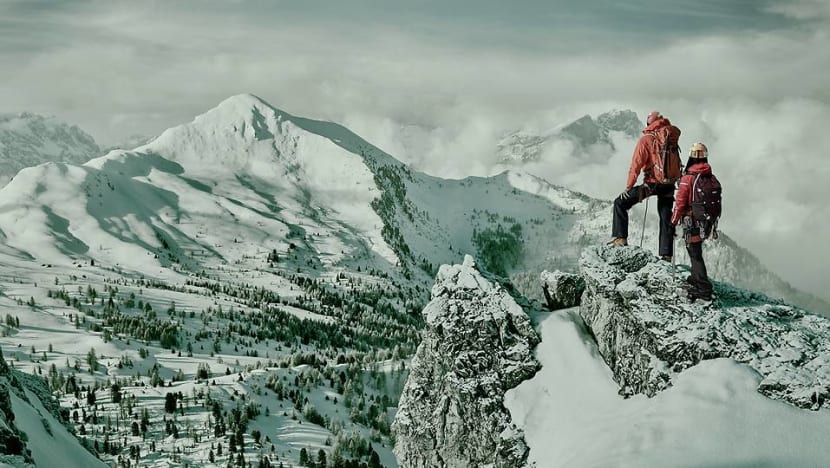 HSBC aims to be at the forefront of financing, managing and shaping the transition to a low-carbon world. With one of its key approaches being sustainable finance, the bank has pledged to provide US$100 billion in sustainable financing and investment by 2025.
In line with its values, HSBC seeks to empower clients with a range of sustainable banking and wealth management options. According to Ms Stephanie Maier, director of responsible investment at HSBC Global Asset Management, the bank is seeing rising interest from clients seeking to enact positive change through their investments.
"By considering the impact of an investment, the potential to use investments to shape our future world is incredibly important," she said.
In recognition of HSBC's commitment to furthering sustainability, the bank has garnered numerous accolades, the latest being Best Bank for Sustainable Finance in Asia, the Middle East and Western Europe in the Euromoney Awards for Excellence 2020.
WHAT IS SUSTAINABLE INVESTING?
Sustainable investing considers a range of factors, typically categorised in three core areas: Environmental, social and governance (ESG).
Environmental factors pertain to how companies manage their impact on the environment while the social aspect looks at how companies manage relationships with employees, clients and communities. Governance factors examine how companies are managed, often in terms of areas such as business ethics and culture.
With ESG considerations influencing the cultural zeitgeist and socio-political landscape in recent years, companies that best manage related opportunities and risks are deemed to be in good stead for future growth.
By taking a holistic view of ESG factors, HSBC is able to not only evaluate a company's impact on people and the planet, but also assess how it could add value to a client's portfolio.
INVESTING IN IMPACT
ESG factors can potentially mitigate investment risks and impact share prices in tangible ways. For instance, companies that focus on social and environmental responsibilities are frequently in a stronger position compared to businesses that neglect such responsibilities.
According to Ms Maier, a considerable number of quantitative studies show a positive correlation between companies that perform well on ESG metrics versus those that don't.
"One of the things that we saw was that a number of ESG strategies were a lot more resilient post-COVID – a period of typical market volatility – than other products. I think this has led to greater interest in sustainable investing," she shared.
Additionally, businesses with a keen focus on ESG factors generally unlock more opportunities.
"If companies manage ESG issues well, they are often also well-positioned to deal with other future developments because markets, consumer trends and regulations are constantly changing," said Ms Maier.
THE JADE STANDARD OF SUSTAINABILITY
In Singapore, HSBC Jade clients, who have access to dedicated Jade relationship managers (RMs) and specially curated market insights and perspectives, are well-placed to leverage HSBC's sustainable finance and investment offerings.
Jade clients are privy to a range of ESG-themed sustainable investment options. In order for them to gain a thorough understanding of the mechanics behind such offerings, communication and education are crucial.
Mr Anurag Mathur, head of wealth and personal banking at HSBC Bank (Singapore), said: "At HSBC, we ask ourselves 'Why stop here?' and support our clients to constantly push the boundaries to effect positive change. ESG issues continue to play an integral part in how we unlock sustainable investment and lifestyle opportunities for our clients. Recent events have allowed our customers to embrace and inspire change towards a sustainable future – not just in terms of how they look to live more consciously but also how they can invest responsibly for the greater good of our collective future."
In addition to providing Jade clients with access to sustainable investment insights courtesy of HSBC Global Asset Management, the bank continues to equip Jade RMs and investment advisors with the necessary training that allows them to better support this segment's increasingly sophisticated and complex wealth needs.
In fact, HSBC Private Banking has introduced its first impact private equity fund that seeks to achieve a positive social and environment impact, alongside competitive returns.
Recently, HSBC Global Asset Management entered into a joint venture with Pollination, a specialist climate change advisory and investment firm, to establish HSBC Pollination Climate Asset Management. The ambition of the partnership is to create the world's largest natural capital manager and the first large-scale venture that plans to mainstream natural capital as an asset class.
By empowering clients with the opportunity to make a positive impact through their investment approach, HSBC reinforces its commitment to shaping a sustainable future for generations to come.
HSBC Jade terms and conditions apply. Visit hsbc.com.sg/jade or call HSBC Jade hotline at 1800 227 8880/+65 6227 8880 for more details.
This information is intended for Singapore residents only and should not be construed as an offer to purchase or subscribe for any product or service.