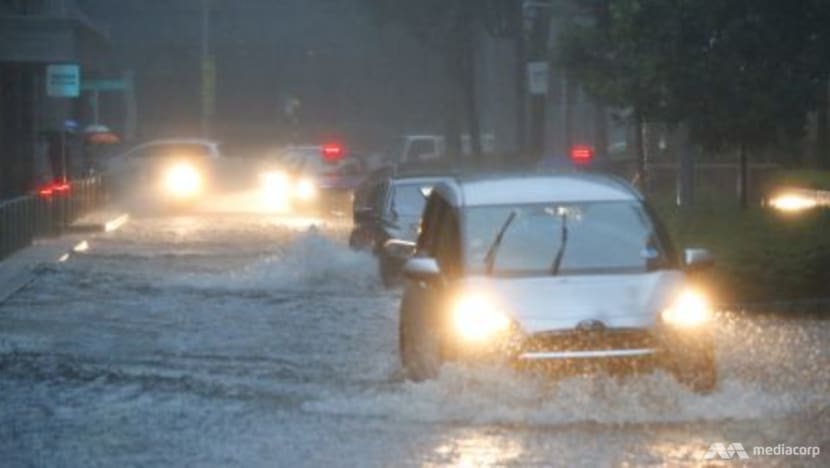 SINGAPORE: A new insurance plan has been introduced to cover surge pricing for trips booked on ride-hailing app Grab on rainy days.
Launched by NTUC Income on Wednesday (Oct 24), the insurance plan – named Droplet – offers a payout of up to 60 per cent of the trip fare or the cancellation fee, or both, if it was raining at the point of pick-up. 
For a premium of up to S$9.60 a day – purchased at least a day in advance – riders can submit receipts for up to S$50 worth of rides.
Coverage is for a minimum of two days. The exact premium depends on the weather forecast and when the insurance plan is purchased, NTUC Income said. 
"To help consumers make informed decisions about purchasing Droplet, real-time weather forecast is made available at the point of purchase on www.droplet.sg with premium pricing dynamically pegged to rain forecast," it said.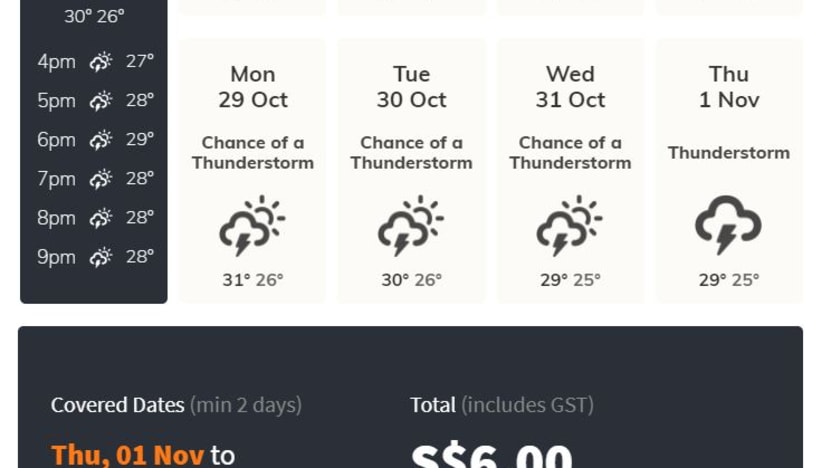 Riders who purchase the insurance plan closer to the days that forecast rain will likely pay a higher premium, NTUC Income said, adding that its weather forecast data is sourced from the National Environment Agency.
The plan currently only covers rides booked via Grab. More ride-hailing apps will be included by the end of the year, the insurer said.
Riders have up to seven days from the day of the ride to submit their claims. Reimbursements will be made through the PayNow app within three days from the day of claim submission. 
Each receipt will be verified for rain at the time and location of the ride using Leveraging Robotic Process Automation technology, NTUC Income said. 
"In Singapore, where an average of 167 days of rainfall can be expected a year, consumers can now meaningfully address this pain point with insurance cover," it added.