'Lots more work to do': Grab's Singapore head admits need to up transport game, rebuild ties
Mr Lim Kell Jay says the ride-hailing service provider "wants to look forward" after CCCS fined it and Uber over their messy merger, and is introducing new features from user feedback to repair damaged public sentiment.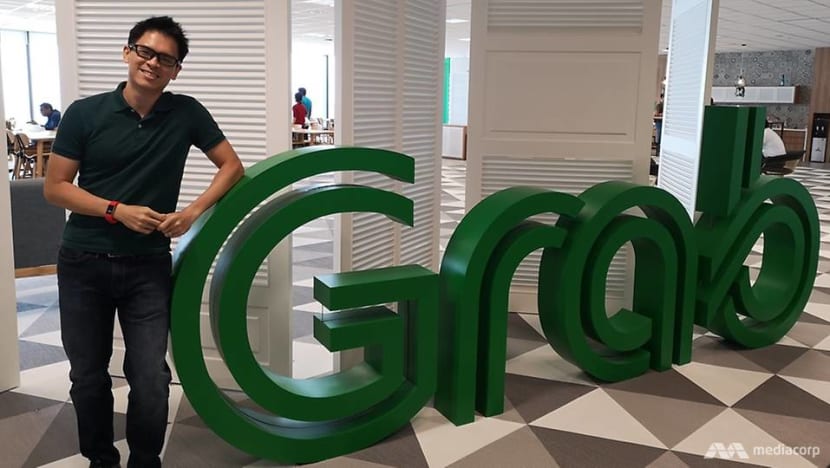 SINGAPORE: "There's lots more work to do" in the area of transportation, said Mr Lim Kell Jay.

This was a clear and candid statement of intent from Grab's Singapore head to address public sentiment that has soured to some extent towards a company once considered by some as their underdog of choice. 

After all, Grab (and Uber), shook up the local taxi industry and restored hope for commuters once at the mercy of the whims of taxi drivers. It wasn't too long ago that many a forlorn look was thrown at yet another available taxi whizzing past despite the best efforts of one's flailing hands to flag it down. 

Yet, since Grab and Uber announced in March this year that the former had acquired the latter's operations in Southeast Asia, concerns and complaints over the deal hampering competition, increased fare prices, long waiting times and a decline in service standards were raised by commuters, drivers and industry regulators.

In an interview with Channel NewsAsia on Thursday (Oct 18), Mr Lim acknowledged that some of its decisions for the merger and after left room for improvement, and these resulted in "a lot of negative sentiment" on the ground. 

One of the examples he cited was when it wanted to make changes to its rewards platform earlier in June, which led to many complaints that the tweaks would make it more difficult to accumulate points and redeem cash rebates. It also resulted in many lamenting the lack of choice with Uber's exit. 

"Timing-wise, it probably wasn't the best," the Grab executive said, adding that the company has "taken action to address this" by keeping to its original redemption rates for GrabFood and Grab rides indefinitely. The way points are earned remain the same as proposed. 
It had previously said it will postpone the changes until Sep 30 so customers can adjust.

Public relations issues aside, it is also facing increased competition from other start-ups such as Ryde Technologies as well as regional rivals like Go-Jek, which said in May that it will expand into four other regional markets - including Singapore - that Grab is in. 

Mr Lim said the company has been dealing with competition since it began, whether it was local taxi incumbents like ComfortDelGro or rival ride-hailing services like Uber.
"Looking back at our history, competition has pushed us to be better ... (and Go-Jek's entry will) do the same," he said. 
STILL UNDER THE MICROSCOPE 

That said, Mr Lim maintained that his company did not break any competition laws when merging with Uber, despite the decision by the Competition and Consumer Commission of Singapore (CCCS) to fine Grab S$6.42 million over the deal. 

He also reiterated his stance that CCCS took a very narrow market definition in arriving at its decision. The competition watchdog saw the space Grab operates in as the ride-hailing market, but the company considers the wider point-to-point transport sector, which includes taxi companies, as its playing field. 

In dishing out the financial penalties on Grab and Uber, CCCS had pointed out that Grab increased its prices after its rival's exit. But Mr Lim reasoned that the price increase was due to his company scaling back on the use of promotion codes as it was unsustainable.
"It's the reason why Uber exited the market," he said. 

The decision to have fewer promotions was also made before the merger came about, and it's something Grab will continue to do, he added.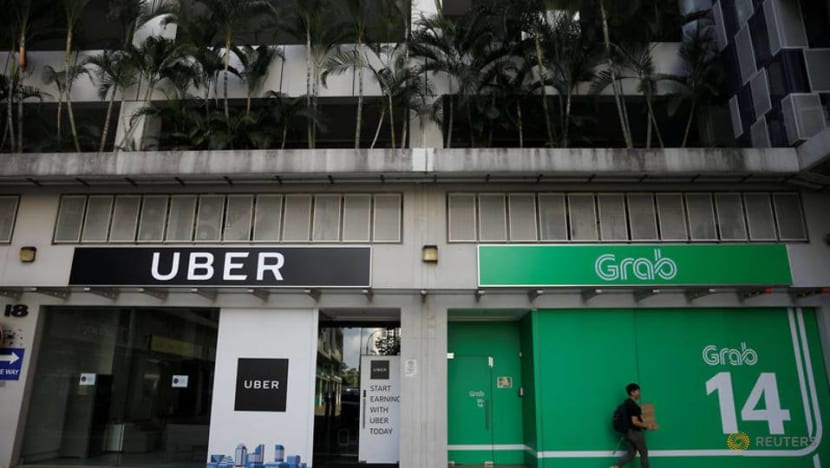 However, the executive pointed out that the base fares derived from its algorithms have not changed. They cannot be changed on a whim anyway, he added, given that Grab has to submit logs every week to a CCCS-appointed auditor for it to check if any changes were made to the pricing. 

Mr Lim said the company is still being audited "until this blows over" and, as far as he knows, Grab is the only party subject to such regulatory scrutiny. 

LISTENING, THEN ACTING

In acknowledging that public sentiment has turned negative towards the company, the Grab Singapore chief said it will take time to "win back and re-establish (a) positive relationship" with its users. 

He said that the company has been listening to commuters and drivers' concerns and found ways to address them.
For instance, following feedback from users, it introduced on Oct 8 a feature in its app that allows a commuter to change his destination midway through a ride. This feature is being progressively rolled out in phases.
The move to compensate commuters with GrabRewards points if a ride was cancelled by drivers was also based on public feedback.
As for drivers in Singapore, Mr Lim said their concern lies in not making enough money, especially since the incentives given by Grab have dropped. 

One of the ways it is looking to address this is to introduce an income guarantee programme on Oct 29 that is specific to this market, he said.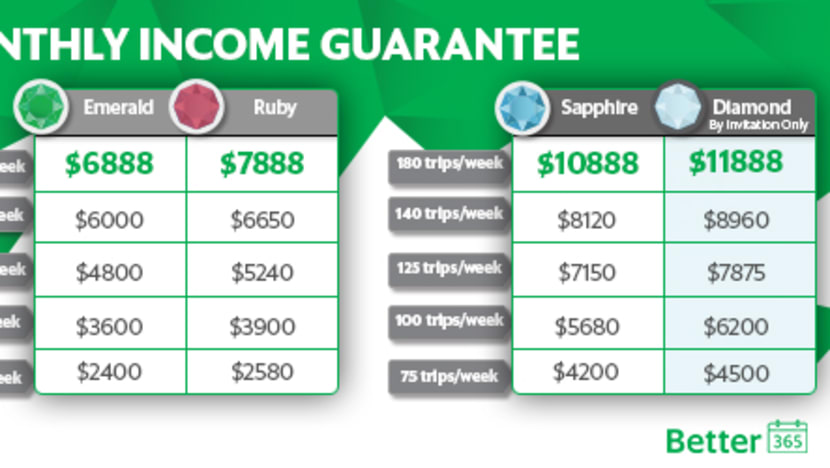 The programme, similar to a rewards scheme, will have four tiers: Emerald, Ruby, Sapphire and Diamond. Depending on the number of trips drivers clock per week, Grab is promising to top up whatever gross income - before deducting the company's 20 per cent cut - they earn in that week to the amount guaranteed under the tiers they are under.

For instance, if Driver A is under the entry-level tier of Emerald and he clocked 50 trips a week, Grab is guaranteeing an income of S$2,400. So, if Driver A took in only S$2,000, the company will top up the remaining S$400. At the other end of the scale, Driver B, under the top tier of Diamond and having made 75 trips a week, would have a guaranteed income of S$4,500. 

Going up the scale, Driver A's guaranteed income will rise to S$6,888 if 140 trips were clocked in a week, while Driver B's would be S$11,888 for 180 trips per week.

The company also launched a series of measures last week to improve safety for drivers and commuters, including building a driver fatigue model that will automatically push out in-app reminders for drivers to take a break when it detects tiredness. 
GROWING APPETITE FOR GRABFOOD
Mr Lim also gave an update on how GrabFood, which launched in May, is doing in Singapore.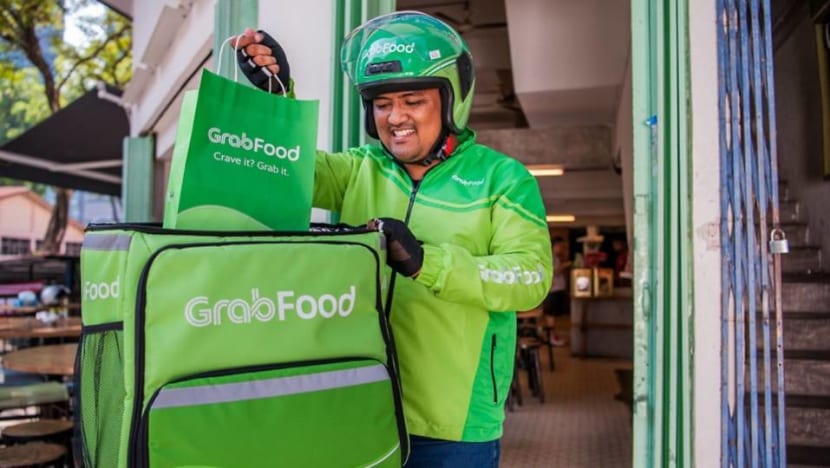 The executive said while the service got off to a "rocky start" initially, with complaints of limited food options and long delivery times, this has generally levelled off since. In fact, it is one area of the company that is "growing rapidly". 

Tackling these issues head on, Grab has improved its food delivery times, he pointed out.

On average, 86 per cent of the daily orders fielded by GrabFood are delivered in under 35 minutes. He declined to share how many orders Grab is receiving on a daily basis, only saying it has exceeded Uber Eats' numbers before the acquisition.

As for food options, he said there are now more than 2,000 merchants on its platform, which compares well with the 2,500 signed up by Uber Eats over the two years it was in the market. 

He also clarified that while Grab took over Uber Eats, it had to sign these merchants up again from scratch.

Going forward, the company hopes to double the number of merchants to 4,000 by the end of this year, he added. 
Editor's note: An earlier version of this story said drivers under the Emerald tier who clock 40 trips a week will be guaranteed an income of S$2,400. Grab has since amended this to 50 trips a week.