Full charge in 30 minutes: ComfortDelGro to introduce fast charging station for electric vehicles
SINGAPORE: Electric vehicle (EV) users will soon have access to a charging station that could provide a full battery charge in about 30 minutes, ComfortDelGro said in a news release on Tuesday (Nov 13). 

The direct current (DC) fast charging station will be operated by ComfortDelGro Engineering together with EV charging software company, Greenlots. 
According to the news release, the charging station offers two types of chargers - the alternating current charger that most charging stations offer and the new direct current fast charger. This will allow two electric vehicles to charge at the same time. 
DC charging service is currently not publicly available in Singapore.

"The DC fast charger is an ideal en route stop for EVs in need of a top-up as typical charging time can be as little as 30 minutes as compared to AC charging, which takes up between three and four hours," said ComfortDelGro.  

Charging is priced at S$0.40 per kWh for both types of charging, the transport operator added. 

"We have always supported the adoption of low-carbon emissions technologies, and hope that the introduction of this service will contribute towards the development of a reliable and accessible EV charging network in Singapore," said ComfortDelGro Engineering CEO Mr Ang Soo Hock.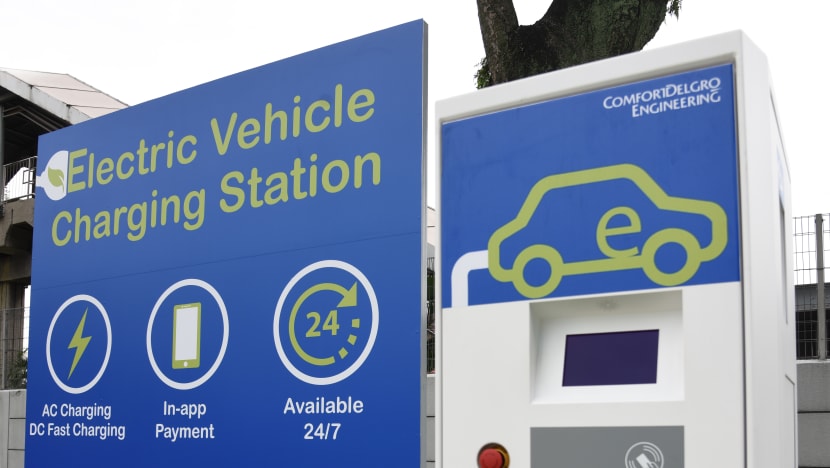 The service will be publicly available once the test documents are cleared with the relevant authorities, said ComfortDelGro.

Once approved, it will be accessible at ComfortDelGro's premises in Braddell for Greenlots users who own BMW electrified vehicles, fully electric Hyundai Ioniqs and Renault ZOEs.
Owners of those vehicle types must apply for access to the Braddell charging station through ComfortDelGro Engineering, and can check its availability and pay for the charges via the Greenlots app.
Taxi drivers driving the fully electric Hyundai Ioniq taxis do not require the access pass, said ComfortDelGro.