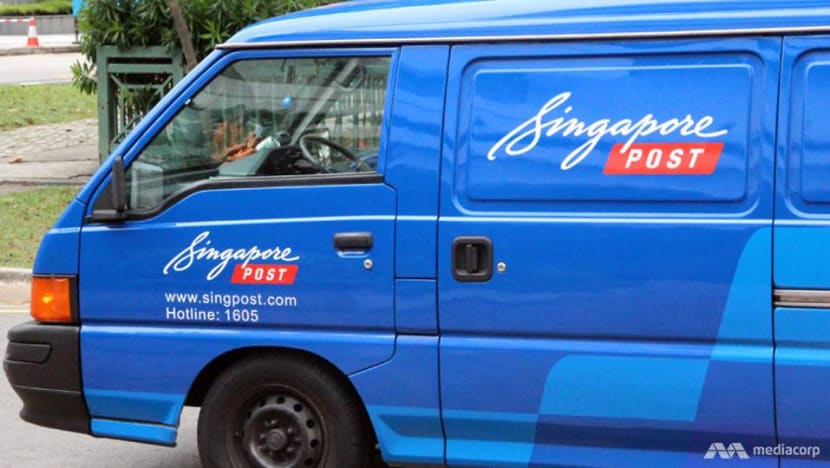 SINGAPORE: National postman Singapore Post may soon be able to send SMS alerts to customers half an hour before their courier arrives, thanks to a new artificial intelligence (AI)-enabled logistics platform.
The postal service provider announced in a news release on Monday (Dec 10) that it is introducing AI to its regional logistics platform LaMP (Last Mile Platform), in a move that will allow it to improve parcel traceability, better plot courier delivery routes and alert customers to deliveries.
The AI route planning software, which is from LogiNext, is expected to be integrated into LaMP by next year. 
"LogiNext's software is also able to analyse and proactively alert all stakeholders on courier movements. With this capability, customers will receive an alert half an hour before their parcel arrives, a significant improvement in terms of convenience," said SingPost. 
"This is especially so for dense cities such as Bangkok and Jakarta, where customers are generally provided vague parcel arrival times due to a myriad of reasons such as traffic jams and extreme weather conditions," it added.
The software will also allow the LaMP platform to autonomously plot optimised courier delivery routes based on factors such as parcel destinations, preferred delivery times, and real-time ground data such as traffic and weather conditions. SingPost added that this feature will apply to all Southeast Asia markets covered by the LaMP platform.
"At SingPost, we are great believers in using the latest technologies to improve customer experience. The introduction of AI into our next-generation LaMP platform will augment its already-considerable capabilities, translating to unprecedented convenience for our customers," said Mr Alex Tan, SingPost group chief digital and technology officer.
"Our delivery route planning engine is the leading benchmarker in the industry. Couriers have much better-planned routes, so they can handle more parcels. It's a win-win for everyone, SingPost raises its already high delivery agility and the customer gets a much better experience with it," said LogiNext CEO Dhruvil Sanghvi.