Why are kids so motivated to learn Math on this e-learning platform? 
With blended learning becoming the new normal, e-learning platform KooBits has the winning formula to help primary schoolers learn and love Math on their own.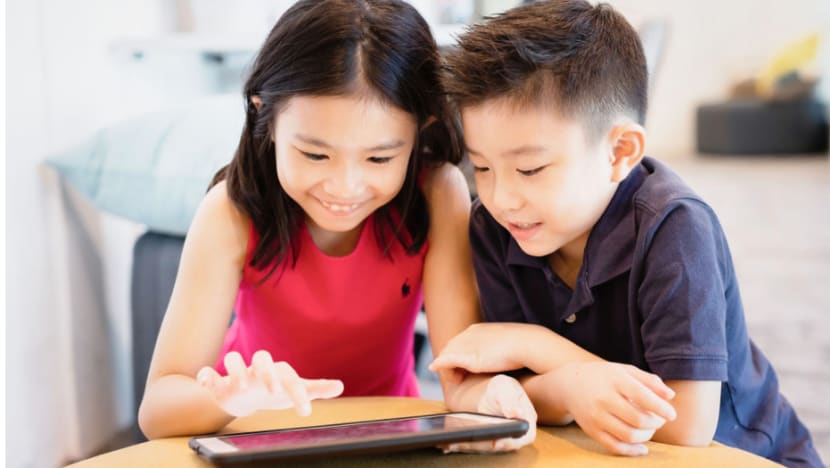 Traditionally, learning has been largely associated with having teachers and students in a physical classroom. But with the pandemic upending life as we know it, the educational ecosystem has had to evolve to enable students to learn effectively beyond the four walls of the classroom. 
At a virtual live session last year titled After the Pandemic: Reimagining Education, Minister for Education Mr Lawrence Wong spoke about the potential of integrating technology into schools to take learning beyond traditional classrooms and into homes as well – a blended model of learning.  

AN AWARD-WINNING MATH E-LEARNING PLATFORM FOR PRIMARY SCHOOL STUDENTS
According to Mr Stanley Han, chief executive officer of Singapore-based e-learning platform KooBits, KooBits has been a partner of Ministry of Education (MOE) schools for the past six years and is currently being used by nearly half of primary schools.       
Its flagship product, KooBits Math, is a personalised Mathematics e-learning platform based on the latest MOE syllabus for children in Primary 1 to 6.
Winner of the 2015 Bett Asia and IDA: EdTech Excellence Award, KooBits currently has the largest user base of primary school students in Singapore compared to other e-learning solutions here, Mr Han shared. 
KooBits was co-developed with educators and child development experts for effective blended learning. It uses interactive, media-rich animations and personalisation technology to help children practise and learn Math skills on their own in a safe digital environment. An accompanying app helps parents to track their children's learning progress. 
Mdm Sabrina Ahmad said she noticed a significant improvement in her son's Math grades and learning attitude since he started using KooBits in Primary 4. 
"From borderline passes, his Math has moved up one grade. I hope that by the time he sits for his PSLE, he would be able to get a B or an A," she said.
NURTURING CONFIDENT, SELF-DIRECTED LEARNERS
"We strongly believe that given the right environment and guidance, every child can become a confident, self-directed learner and an independent thinker," said Mr Han. "At KooBits, we want to harness the power of technology to give every child the opportunity and environment to thrive and learn effectively."
To encourage this and cater to different learning styles, such as visual, auditory and kinaesthetic, KooBits features animated explanations that transform complex concepts into easy-to-understand visual instructions.  This enables children to quickly absorb knowledge, improve their focus and remain engaged throughout the learning process, thereby enhancing their motivation to learn. 
     
For instance, if the child has an issue doing a particular problem, he or she can immediately access animated explanations on KooBits to understand how to solve the question. These step-by-step explanations are available at any time, so the child gets instant help without having to wait for teachers or parents to go through the solutions with him or her, Mr Han explained. 
Mdm Shyamli Prakash said her nine-year-old son Atharva Kohgave, who loves Math, has been using KooBits since he was in Primary 2. 
"The videos are very clear and even when he makes a mistake, he can learn from the step-by-step solutions," she said, adding that she has recommended the e-learning platform to her friends with children in primary school.
The language used in many learning resources tends to be factual and instructional. However, KooBits uses a child-friendly instructional design formula that engages young minds through questions, affirmations and encouragement, much like having a fun, approachable teacher communicating in an interactive way with your child.
Mr Han shared that KooBits' personalisation technology tracks the meaningful user behaviour patterns of each child. One way in which KooBits does this is by tracking knowledge-decay patterns, such as when the child naturally loses touch of older concepts learnt previously. 
By converting these patterns into actionable information, in the form of proficiency reports for example, children can then proactively work on closing those knowledge gaps. This allows them to take charge of their learning, Mr Han said.
In addition, KooBits uses motivation techniques through the use of gamification like points and rewards. 
"This makes doing Math a rewarding experience for kids. In this way, they build healthy learning habits, and also end up mastering Math skills," Mr Han said. 
Since its foray into the digital learning space in 2014, KooBits has engaged more than 200,000 students on its platform. Students from over 45 countries, such as the Philippines, Australia, United Kingdom and the United States, use KooBits every day.
BUILT-IN FEATURES TO MAINTAIN HEALTHY LEVELS OF SCREEN TIME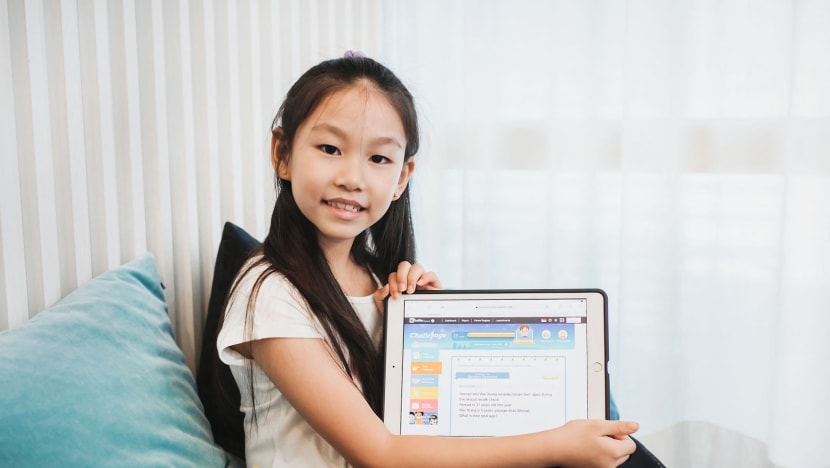 Developed as a child-safe platform, KooBits incorporates features such as auto-parental control tools to manage screen time as well as time limit settings. For example, there is a 25-minute daily limit for the Math games feature, and activities on the platform are until 10pm, in time for the child's bedtime. 
KooBits also verifies users to ensure they are real students, making it a safe online community. The platform is ad-free and all content is vetted by its educator team. 
Initially concerned about her children's exposure to excessive online activities and screen time, mother of three Estee Goh said she changed her mind about KooBits after learning more about it and seeing how it benefits her children.
Practising mathematics on KooBits is now part of the daily learning routine for Mdm Goh's older children, aged eight and 10, since they were introduced to it in primary school. She especially likes the time limit feature that ensures screen time is kept at healthy levels.
"My children are very motivated to do the questions and challenges. Initially, I wasn't in favour of having anything online for them but after looking at the questions on KooBits and seeing how KooBits benefits them, I have peace of mind and there is now one less subject for me to worry about," she said. 
Learn more about KooBits and sign up for a free trial.