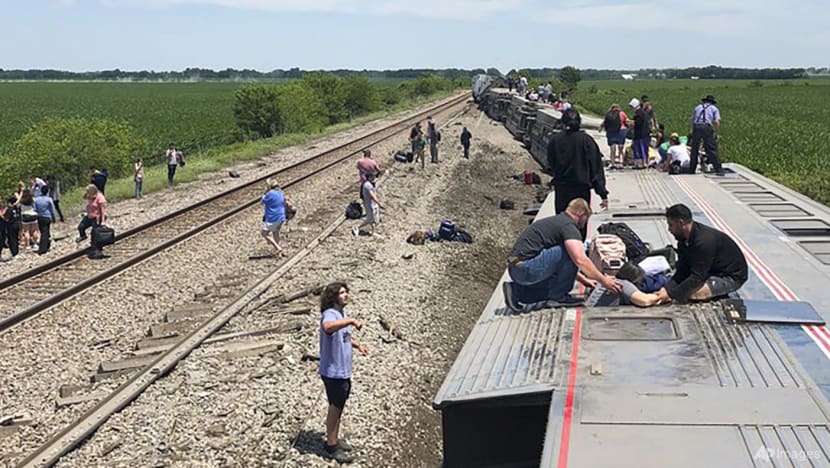 An Amtrak train carrying hundreds of passengers derailed in northern Missouri on Monday (Jun 27) after hitting a dump truck at an uncontrolled crossing, killing two aboard and a person in the truck, and injuring at least 50, local authorities said.
The train, carrying approximately 243 passengers and a dozen crew members, hit the vehicle at a public crossing near Mendon, Missouri, at 1.42pm local time (5.42pm GMT) as it was travelling eastbound from Los Angeles to Chicago, Amtrak said. Eight cars and two locomotives derailed, it said.
Missouri State Highway Patrol spokesman Justin Dunn confirmed the deaths at a news conference. He said that the collision occurred at an uncontrolled crossing without lights or signals.
"All injured and uninjured occupants of the train have been transported from the scene," he said.
The Chariton County Ambulance Service said that at least 50 people were injured.
Mendon is in a rural area about 160km north-east of Kansas City, Missouri.
The federal National Transportation Safety Board said that it was gathering information on the incident.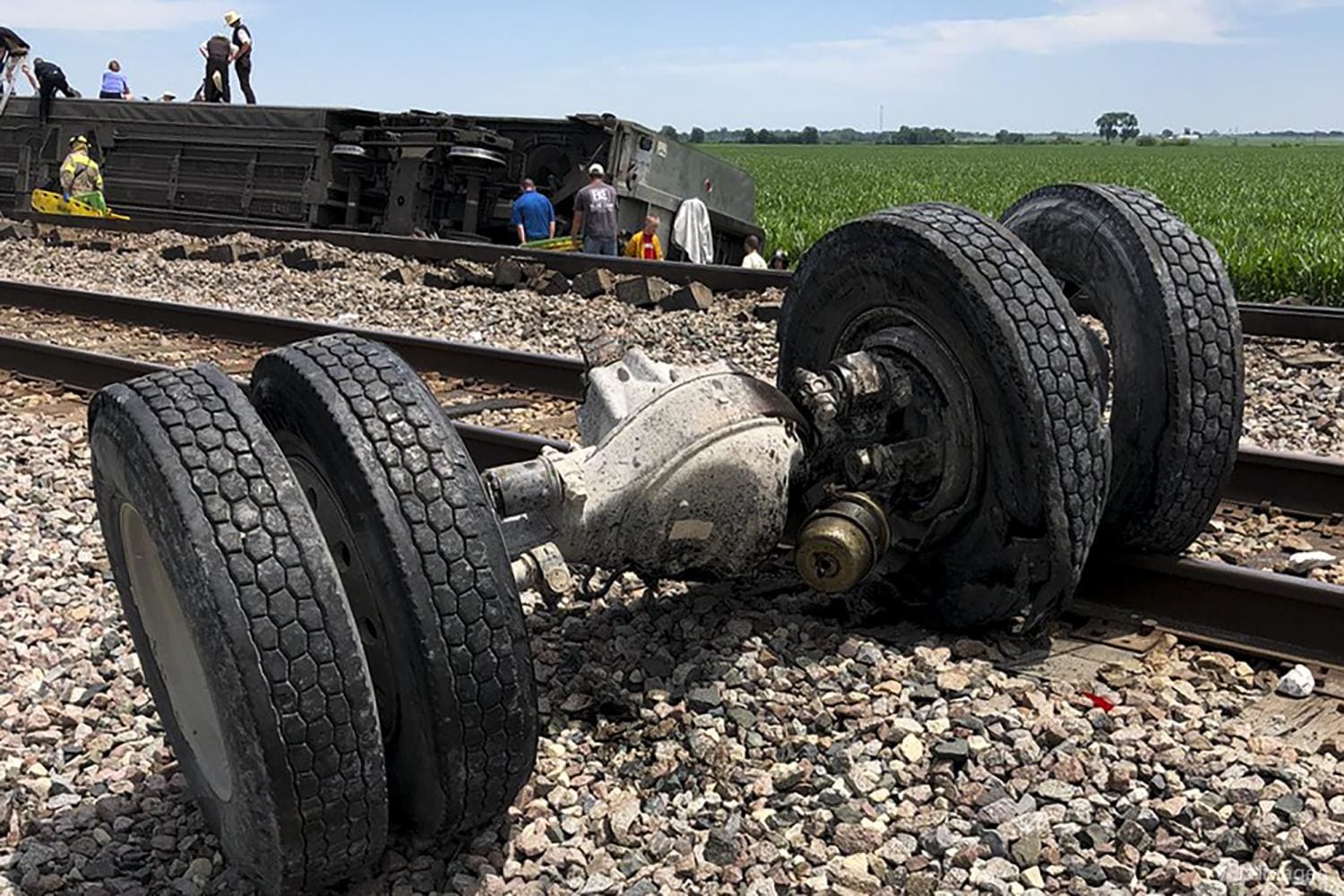 Aerial footage showed all but one of the eight passenger cars resting fully on their right sides, just off a parallel track surrounded by large plots of grass and farmland.
Dozens of trucks and cars lined a nearby street and helicopters could be seen as rescuers assisted the recovery.
More than a dozen people were sitting and standing on the sides of train cars that went off the rails as others comforted one another near the tracks, video posted to social media showed.
Rescuers used ladders to reach people perched on the train's side. A vehicle axle was among the debris strewn along the track.
"We ask Missourians to join us in praying for all those impacted," Missouri Governor Mike Parson said on Twitter.
A passenger on the train, Robert Nightingale, told CNN that he had been dozing off when the train derailed.
"I could feel the tracks go back and forth, back and forth, and then it started to go, to tumble on my side of the road," he said.
Nightingale said that he and others were at a local school.
"There were ambulances all over. They were bringing stretchers to the train, and now there are stretchers here at the school," he said.
An Amtrak passenger train derailed in north central Montana last September. Three people were killed.