Three dead, one missing after record rain in New Zealand's Auckland
Friday was Auckland's wettest day on record, with heavy rain triggering a state of emergency in the city of about 1.6 million people.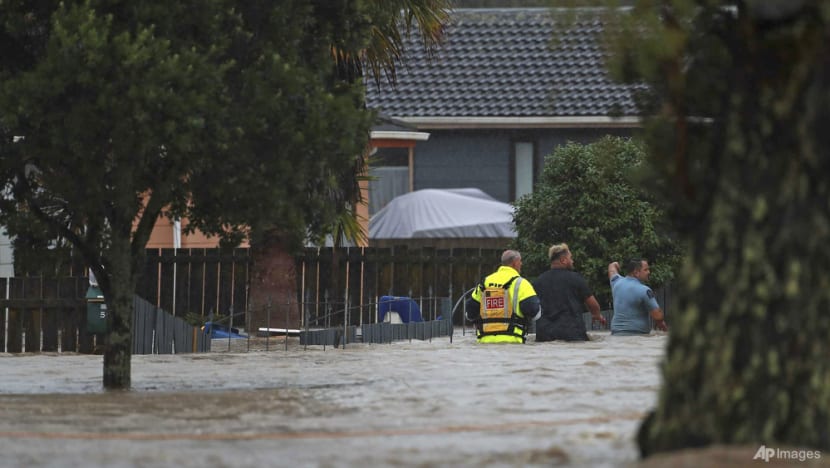 WELLINGTON: Record levels of torrential rain in Auckland left three dead with a fourth person missing, New Zealand Prime Minister Chris Hipkins said Saturday (Jan 28) after flooding devastated the country's largest city.
During a press conference after visiting some of the waterlogged communities, Hipkins said flash flooding had led to "three fatalities with one person still missing as a result of the weather".
"The level of devastation in some areas is considerable," he added.
Hipkins said Auckland experienced "its wettest day on record" on Friday. "This is an unprecedented event in recent memory."
It is his first major incident since Hipkins took office on Wednesday following Jacinda Ardern's shock resignation.
"Having just surveyed the extensive damage both on the ground and (from) the air, it's clear it's going to be a big clear up job," he warned.
Hipkins offered his condolences to the families of the deceased.
"The loss of life underscores the scale of this weather event and how quickly it turned tragic."
Daylight revealed the impact of the storm, caused by warm air descending from the tropics, sparking heavy rain and thunderstorms, said Auckland Emergency Management, part of the city's council.
"Auckland was clobbered on Friday – Auckland's wettest day on record – and today we start the clean-up," the agency's duty controller, Andrew Clark, said in a statement, urging caution for residents returning home to survey flood damage.
Police said Saturday that the bodies of two men were found in floodwaters in separate locations in a northern suburb.
A third person died after a landslide brought down a house near the city centre while a fourth individual is still missing after they were swept away in a community south of Auckland, police said.
A state of emergency remained in place in the city of 1.6 million people on New Zealand's north island.
While heavy rain had eased, another period of downpours was possible on Sunday, the national weather forecaster said.
Showers were "dotted around Auckland" with some heavy west of the city, Auckland Emergency Management tweeted, while warning residents to "stay safe" amid the emergency.
"We're not out of this yet. Heavy rain returns tomorrow," the agency wrote on the social media platform.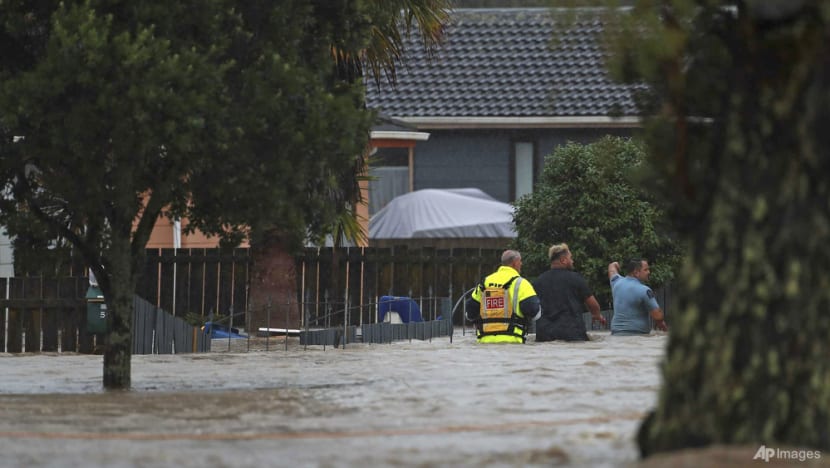 The flash flooding on Friday quickly turned many of Auckland's roads into rivers.
City rainfall records were broken, with Auckland Airport logging 249mm in the 24 hours to 9am on Saturday, beating the 1985 high of 161.8mm.
The wild weather temporarily closed the city's airport, the country's largest, with ankle-deep water in some terminals.
The domestic terminal reopened Saturday afternoon but international flights were only expected to resume on Sunday.
The persistent downpour also washed out Elton John's concert on both Friday and Saturday at Auckland's Mount Smart Stadium amid concerns for crowd safety.
Auckland's Eden Park sports stadium, where the national rugby team play some of their home internationals, was left flooded with the iconic pitch under heavy water.
Most of the flood water had subsided by Saturday afternoon, but Hipkins warned that further rain is forecast and advised Auckland residents to stay home.
"It's safer to be indoors than outside. Look out for each other."
Emergency services have been swamped with calls for help and Auckland residents have been urged to only contact emergency services if facing "life-threatening" danger.
"We want to get Auckland back up and running as quickly as possible," Hipkins added.