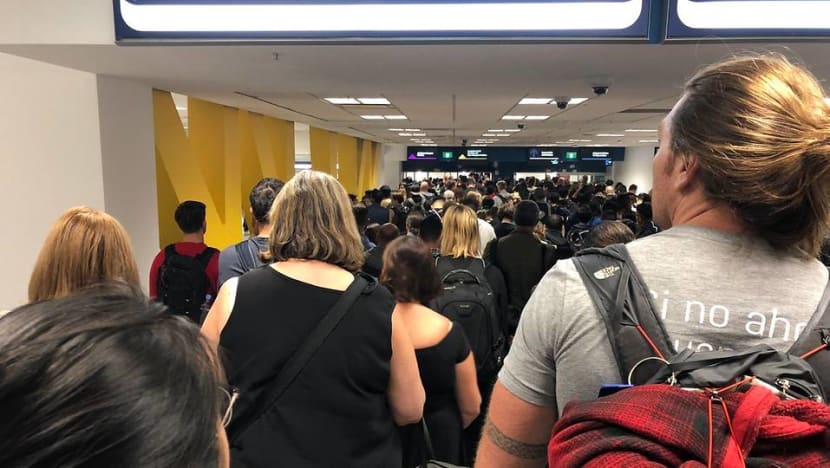 SYDNEY: Passengers at international airports across Australia are facing severe delays after a computer outage on Monday (Apr 29), the Australian Border Force (ABF) said.
In a Facebook post on Monday morning the ABF said it is working with the Department of Home Affairs to fix the problem, and advised passengers to arrive earlier than they normally would for their flights.
"The ABF is working with the Department of Home Affairs to resolve an IT systems outage impacting inbound and outbound passenger processing at international airports," it said.
"Additional ABF staff have been deployed to process passengers and to minimise delays. Passengers are encouraged to arrive at airports early to allow additional time for processing."
A tweet by Melbourne Airport identified the issue as an "e-gate system outage".
The e-gate, or SmartGate system, is an automated self-service border control system used at immigration checkpoints in 10 Australian international airports, including Sydney, Melbourne, Brisbane and Perth. The system uses facial recognition technology and electronic passports to check travellers' identities. 

Photos on social media showed long lines at airport check-in desks, with many upset travellers describing the scenes as chaotic and a "nightmare".

Some passengers in Sydney have reported delays of almost two hours to clear immigration, according to local reports.