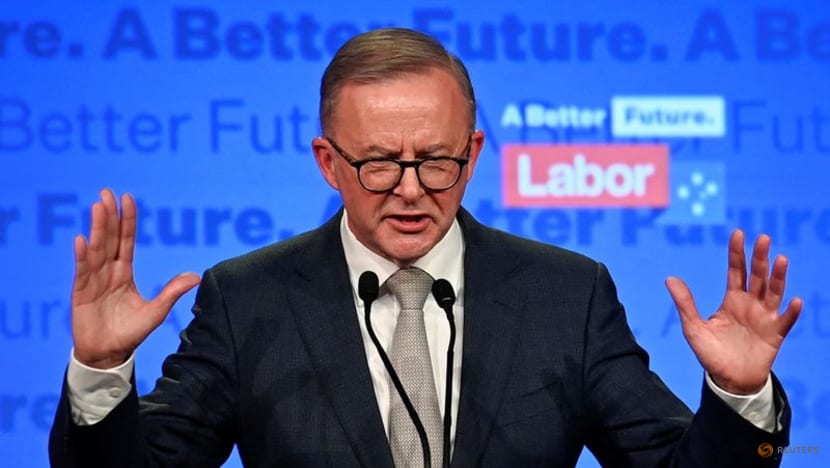 SYDNEY: Australia's new Prime Minister Anthony Albanese on Monday (May 23) said the country's relationship with China would remain "a difficult one", before leaving for a Quad summit in Japan with US President Joe Biden and leaders of Japan and India.
"It is China that has changed, not Australia, and Australia should always stand up for our values and we will in a government that I lead," Albanese said during a media briefing, after taking charge as the country's 31st prime minister.
Australia's relations with China, its largest trading partner, are at a low ebb after they clashed over a number of issues including trade, the origins of the coronavirus and accusations from Australia of foreign interference.
Observers will be watching to see if Albanese's premiership brings a less hawkish tone on China, and whether ministerial meetings with Beijing resume after a more than two-year hiatus.
Albanese's Labor returned to power after nine years in opposition as a wave of unprecedented support for the Greens and climate-focused independents, mostly women, helped end nearly a decade of rule by the conservative coalition in Saturday's general election.
Although votes are still being counted and the makeup of government has yet to be finalised, Albanese was sworn in so he could attend the Quad meeting on Tuesday.
Deputy Labor leader Richard Marles and three key ministers - Penny Wong in foreign affairs, Jim Chalmers as treasurer and Katy Gallagher in finance - were also sworn in, with Wong to join Albanese on the Quad trip.
Albanese said he spoke to US President Joe Biden on Sunday night and was looking forward to meeting him alongside the prime ministers of Japan and India on Tuesday.
After the summit and bilateral meetings with Quad leaders on Tuesday, Albanese said he would return to Australia the following day.
"Then we'll get down to business," he said.