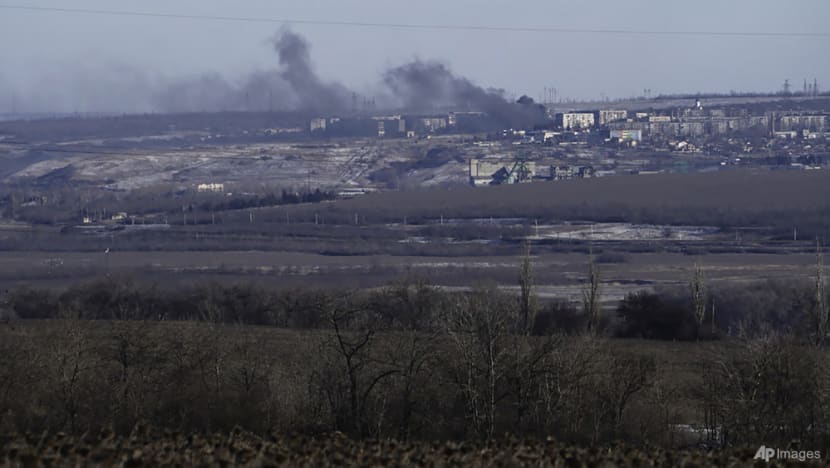 KYIV: Fighting in Soledar and Bakhmut in eastern Ukraine is the "bloodiest" of the war so far, Ukrainian presidential adviser Mykhaylo Podolyak told AFP on Wednesday (Jan 11).
"Everything happening now around Bakhmut and Soledar are the bloodiest scenes of this war," Podolyak said in an interview.
Russian forces, especially units of the Wagner mercenary outfit, have been trying to seize control of the area in the eastern Donbas region for months.
"There's a lot of blood, a lot of artillery duelling, a lot of close contact fighting, especially today in Soledar," Podolyak added, describing the battered salt-mining town as the "hottest spot in the war".
Podolyak said he believes Russia is suffering "enormous" losses in the battle for the town but conceded the Ukrainian side was also seeing casualties.
"The Ukrainian army is also losing people. It's definitely more than anywhere before," he said.
Podolyak said that, unlike previous urban battles in Ukraine, few civilians remain near the embattled towns of Bakhmut and Soledar.
The siege of the port city of Mariupol in the first months of the war cost thousands of Ukrainian lives, Kyiv has said.
"If in Mariupol 90 per cent of deaths were civilians, in Soledar and Bakhmut it's soldiers," he said.
"We see a completely irresponsible attitude - to put it mildly - from the Russian elite towards their own military personnel, who are dying there by the thousands," Podolyak said.
He did not say how many Ukrainians had been killed or injured but estimated Russia had lost "10,000 to 15,000 men, maybe more" fighting near Bakhmut since the summer.
"For us there are losses, significant losses. For them these losses are simply extraordinary," Podolyak added.
Podolyak said Russia had deployed its best army units as well as the Wagner fighting group for the battle but that even a victory would not change the course of the war.
"From a strategic point of view, this does not make much sense for the Russian army," he said.
"For us, it's a bridgehead to advance towards Donetsk," Podolyak said, referring to the main city and pro-Russian separatist stronghold in the eponymous Donetsk region of eastern Ukraine.
"But for the Russians, there is no strategic goal. It is an open space, and our positions are more advantageous," Podolyak said.
Russia has faced a series of humiliating battlefield defeats in Ukraine's south and east following a lighting counter-offensive from Kyiv in the autumn.
Moscow has propped up its forces by announcing the mobilisation of 300,000 men but critics say many of the reservists have no battlefield experience, received little training and are under-equipped.
Bakhmut and its neighbour to the northeast Soledar are the only locations on the front line where Russian forces are still on the offensive.