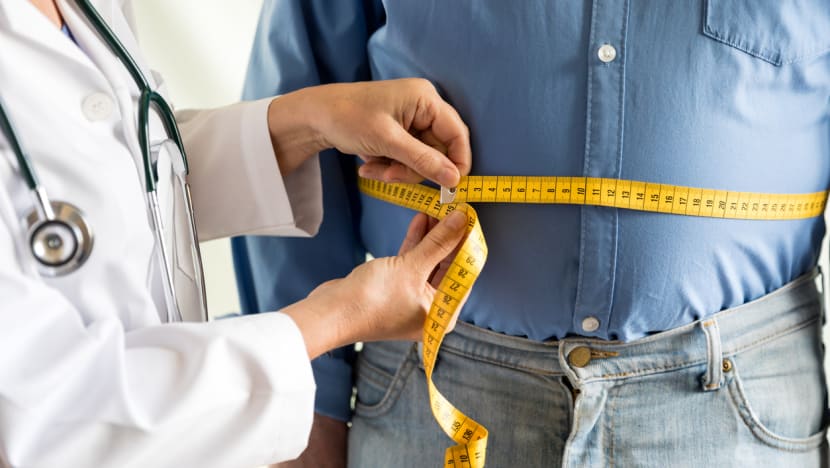 The British government will launch a pilot programme to explore how new injectable weight-loss drugs such as Novo Nordisk's Wegovy can be given to more obese patients outside of specialist services in hospitals, it said on Wednesday (Jun 7).
The £40 million (US$50 million) pilot programme comes after the country's drug cost-effectiveness watchdog NICE in March recommended the use of the weekly shot in adults with at least one weight-related condition and a body mass index of 35, but only within the National Health Service's (NHS) specialist weight management scheme.
The timing of Wegovy's launch in Britain - which would be only the fourth country to use it - is uncertain, however, after Novo last month rationed starter doses to secure supply to US patients already on the regimen after it was overwhelmed by demand there.
British Prime Minister Sunak said on Wednesday the pilot for the new drugs for weight loss and fighting obesity-related diseases would reduce pressure on hospitals.
It would also support "people to live healthier and longer lives, and helping to deliver on my priority to cut NHS waiting lists".
The NHS endured a tough winter in England in particular, with waiting lists hitting record highs and staff striking for higher pay amid double-digit inflation.
Obesity is one of the leading causes of severe health conditions such as cardiovascular disease, diabetes and cancer, and it costs the NHS £6.5 billion a year.
The government said that NICE, short for the National Institute for Health and Care Excellence, was also considering potential NHS use of Eli Lilly's Mounjaro, also known as tirzepatide, currently licensed to treat diabetes but expected to win approval to treat obesity as well.
The two-year pilot will look at how general practitioners could safely prescribe the drugs and how the NHS could provide support in the community or digitally, it said.
Novo's limits on Wegovy's take-up in the United States have effectively delayed the launch in Britain and elsewhere in Europe. Even in the United States, the launch was only kicked off in earnest earlier this year, after it took Novo months to overcome production problems at a contract manufacturer.
A company spokesperson would not comment on any commitment to supply its drug for the British pilot.
"Novo Nordisk is aware of the government's ambition to not only keep but bring individuals back into the workforce, as part of this there have been preliminary discussions on the role of treating obesity to support this ambition," she said.
The British government said that only 35,000 people would have access to Wegovy under the specialist hospital services, but tens of thousands more could be eligible.
Keen interest in the treatment is already showing elsewhere.
One of Britain's largest pharmacy chains, Superdrug, told Reuters in April that its remote prescriptions service Superdrug Online Doctor was anticipating significant Wegovy demand.
"Superdrug Online Doctor has seen five-time anticipated levels of registration," a spokesperson told Reuters at the time. It declined to give numbers.
Outside of the US, Wegovy has only been launched in Denmark and Norway but major medical insurance schemes there will not pay for it, saying the health benefits would not justify the extra budgeting.
Britain's move is likely to heat up a debate about whether a drug is the right answer to the growing public health problem of obesity or whether other ways to encourage healthier lifestyles need priority.
Duane Mellor, a dietitian and senior lecturer at Aston University's medical school, told Reuters drugs like Wegovy were a tool, not the solution.
"It's a political decision to say the government is doing something to tackle health issues linked to obesity ... we need to be much braver and bolder in looking at root causes around access to health care and about making healthy food enjoyable."
Wegovy works by mimicking a hormone called glucagon-like peptide-1 (GLP-1) that triggers the feeling of fullness in the body after eating.
Clinical trials showed it leads to an average weight loss of around 15 per cent, alongside changes to diet and exercise.