SAN FRANCISCO: Facebook acknowledged on Wednesday (Jul 3) an outage affecting users in various parts of the world and said it was working on a fix.
"During one of our routine maintenance operations, we triggered an issue that is making it difficult for some people to upload or send photos and videos," Facebook said.
The company is still investigating the overall impact of the issue.
Online monitoring service DownDetector reported earlier the outage began around 1200 GMT and affected Facebook as well as its Instagram and WhatsApp services.
It added that more than 14,000 users reported issues with Instagram, while more than 7,500 and 1,600 users complained about Facebook and WhatsApp.
#Facebookdown and #instagramdown were trending on Twitter as users around the world reported these apps were not functioning.
Facebook said in a tweet: "We're aware that some people are having trouble uploading or sending images, videos and other files on our apps. We're sorry for the trouble and are working to get things back to normal as quickly as possible."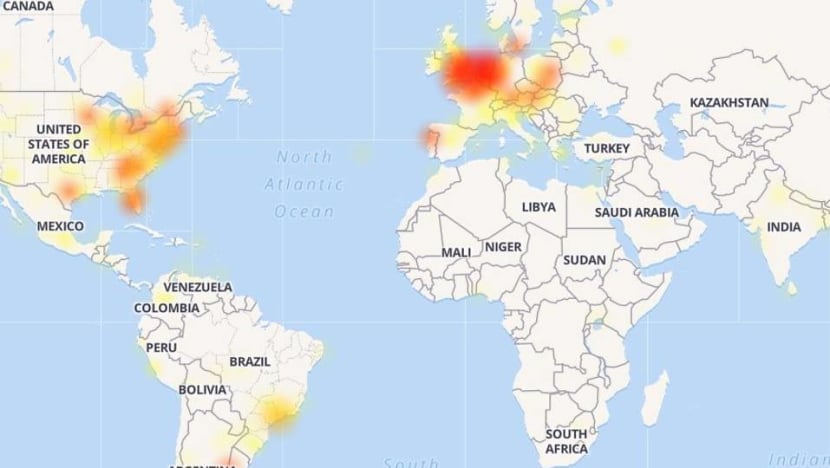 Reports of users in Singapore who were unable to post or download photos on the social media platforms were at its peak at around 10pm.

As has become routine, users took to Twitter to vent their frustrations. 
Facebook, which gets tens of millions of dollars from advertising revenue daily, declined to comment when asked whether it will refund businesses.

The apps suffered two similar outages earlier this year. 
In March, Facebook suffered extended downtime with users around the globe unable to access their app for more than 24 hours, blamed on a "server configuration change." 
A month later, users again experienced difficulties in accessing the social media network as well as its messaging service, and reported issues such as not being able to load their newsfeed or send messages.

Source: AGENCIES/cna/hs/de