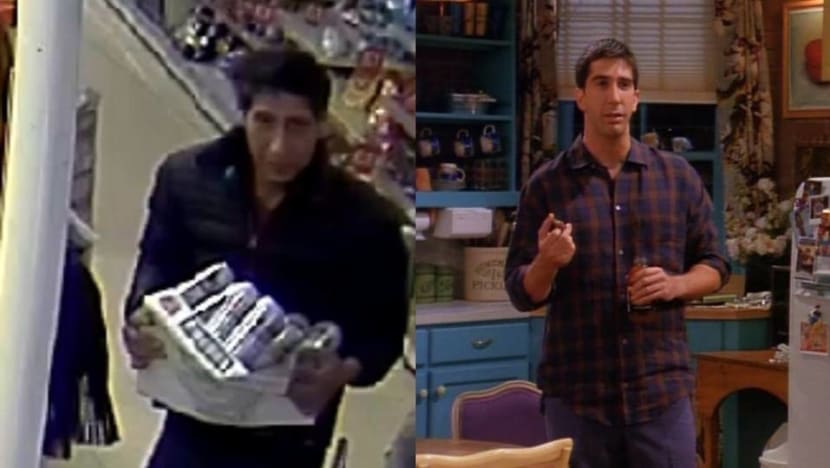 Just days after posting their public appeal, police in the United Kingdom have identified a suspect wanted in connection with a thief who looked just like US actor David Schwimmer.
Blackpool police had on Tuesday (Oct 23) posted an appeal on social media asking for information about a suspected thief.
Members of the public were quick to point out that the suspect in the photo looked surprisingly like the Friends actor, who played the character Ross Geller in the hit US sitcom.
In a Facebook post on Thursday, the police said they had been "overwhelmed" by the responses from members of the public, many of whom had shared the original post while referencing jokes from the hit show.
Said Blackpool police on Friday: "Could we BE any more overwhelmed with the response to our CCTV appeal on Tuesday – the one where we wanted to identify a man in connection with a theft at a Blackpool restaurant on 20th September.
"We really appreciate your support and thank you for sharing the post with all your Friends."
"On a serious note, as a result of the international attention, we received a number of positive lines of enquiry," they added.
"We are now satisfied we have identified the man in the picture and our enquiries are continuing."
The appeal had received global attention, even prompting Schwimmer to respond with a tweet jokingly protesting his innocence.
"Officers, I swear it wasn't me. As you can see, I was in New York," he said.