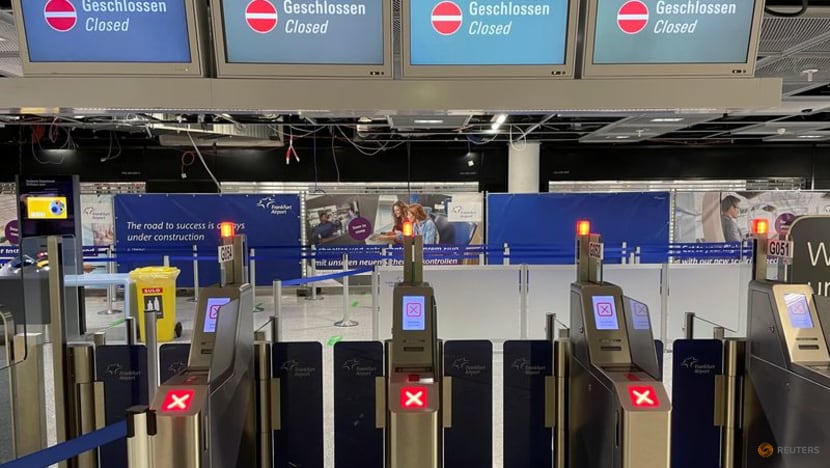 BERLIN: Strikes planned at seven German airports for Friday (Feb 17) will lead to "massive disruptions", the operator of the country's largest airport, in Frankfurt, said in a statement on Wednesday.
German trade union Verdi on Wednesday called on workers at seven of the country's airports to go on a 24-hour strike, saying collective bargaining efforts have made little progress.
"On Friday, Feb 17, 2023, there will therefore be massive disruptions to air traffic," said Fraport, the operator of Frankfurt airport, which counted more than 48 million passengers in 2022.
All functions allowing full flight operations would be suspended at the airport as a result, it added in a statement, urging travellers to avoid the airport that day.
Alongside Frankfurt, the affected airports include Munich, Stuttgart, Hamburg, Dortmund, Hanover and Bremen, Verdi said in a statement.
The strike is expected to affect domestic travel in particular, according to the union, which said it had given advance warning about the strike so passengers could find alternative options.
The walkout also coincides with the start of the 59th Munich Security Conference, which brings hundreds of delegates to the Bavarian capital, including several global leaders.
The union is currently in negotiations for three groups of workers: Ground service staff, public sector officials and aviation security workers.
"There is still a catastrophic shortage of workers in ground services - this was clearly felt by travellers last summer," said Verdi board member Christine Behle in the statement.