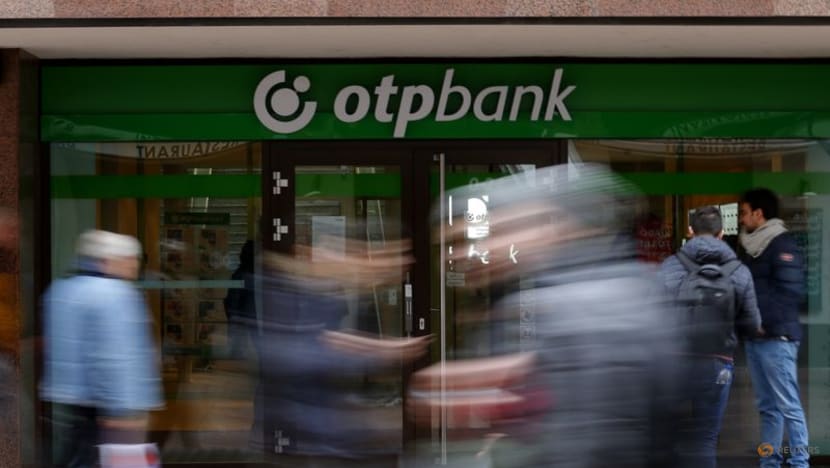 BUDAPEST: Hungary will block the next tranche of European Union military support for Ukraine and any new sanctions package against Russia unless Kyiv removes Hungarian bank OTP from its list of war sponsors, its foreign minister said on Wednesday (May 17).
"We can't give it a green light as long as OTP remains blacklisted," said Hungarian Foreign Minister Peter Szijjarto. "The same goes for sanctions as well."
Hungary this week held up a proposal to allocate a further €500 million (US$550.40 million) from an EU-run fund, the European Peace Facility, to military aid for Ukraine.
This would allow EU governments to submit new claims to be reimbursed for weapons and ammunition they have donated to Kyiv.
In justifying the move, Hungary demanded guarantees that other regions, such as the Balkans or North Africa, would also get money from the fund.
But EU diplomats in Brussels said that, behind closed doors, Hungary had made clear the main reason for its blockade was Ukraine's blacklisting of the OTP bank.
EU officials said they were working to resolve the issue, including trying to ascertain whether Kyiv had blacklisted the entire bank or just its Russian branch.
Some diplomats expressed frustration at Hungary's move, arguing the two issues should not be linked and noting that other EU companies were also on Kyiv's blacklist.
"We'll talk to the Ukrainians and we'll talk to the (EU) member states, including Hungary," a senior EU official said on condition of anonymity.
"Our priority is clear - it's to help Ukraine win a war. And to do that, there needs to be military and financial aid. It's an absolute priority for the European Union."
The EU has provided a total of about €3.6 billion (US$4 billion) for military support for Ukraine so far under the European Peace Facility.
Hungary, which is member of the EU and also NATO, has refused to provide any military equipment to its neighbour Ukraine, and has also repeatedly criticised EU sanctions against Russia, but eventually supported all the agreed measures so far.