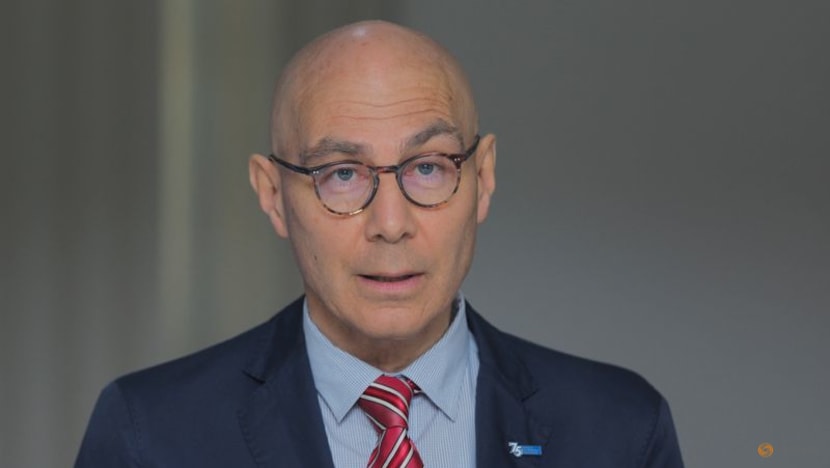 GENEVA: The United Nations' human rights chief on Tuesday (Feb 21) voiced concern that a proposed overhaul of Israel's judicial system would "drastically undermine" the ability of the judiciary to uphold human rights and the rule of law.
Israel's parliament is pushing ahead with changes promoted by Prime Minister Benjamin Netanyahu's religious-nationalist government which it says are needed to rein in activist judges who intervene in politics.
The proposals, which have sparked mass protests, could increase the government's sway in choosing judges and set limits on the Supreme Court's ability to strike down legislation.
"Breaking from decades of settled practice, such a law would drastically undermine the ability of the judiciary to vindicate individual rights and to uphold the rule of law as an effective institutional check on executive and legislative power," said UN High Commissioner for Human Rights Volker Turk.
His statement added that the changes would create greater political influence over the judicial selection system.
"We will not accept moral preaching from those who ignore blatant human rights violations in Syria, Iran, the Palestinian Authority, and Gaza, and attack Israel, the only democracy in the Middle East, more than any other country," said Israel's Foreign Minister Eli Cohen in response to Turk's comments.
Israel's ambassador to the United Nations in Geneva, Meirav Eilon Shahar, has said a previous statement from Turk showed prejudice.
Austria's Turk, who became High Commissioner in October, earlier this month called on Israel to ensure respect of international rights law after his office documented a record 151 killings of Palestinians by security forces last year.