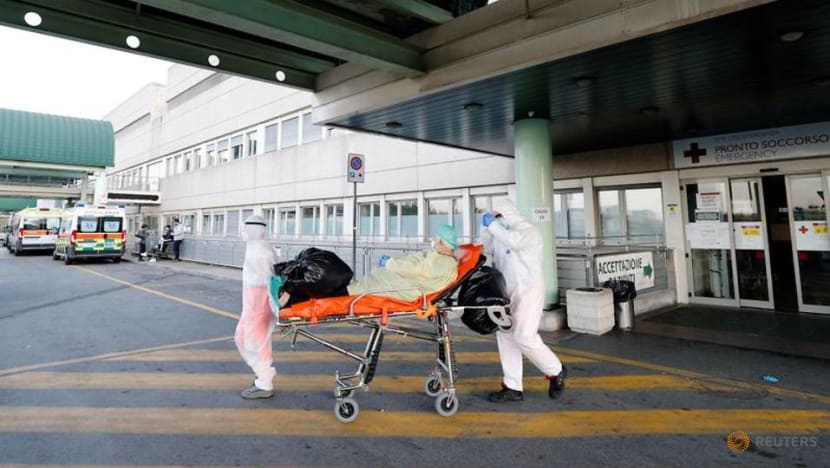 ROME: Italy has registered a record 40,902 new coronavirus infections over the past 24 hours, the health ministry said on Friday (Nov 13), up from 37,978 on Thursday.
The ministry also reported 550 COVID-related deaths, down from 636 the day before.
Infections in Italy since the disease first came to light in February total 1.107 million, while 44,139 people have now died because of the coronavirus.
There were a record 254,908 coronavirus swabs carried out in the past day, the ministry said, against a previous 234,672.
The northern region of Lombardy, centred on Italy's financial capital Milan, remained the hardest hit area on Friday, reporting 10,634 new cases against 9,291 on Thursday.
Restrictions aimed at slowing a surge in coronavirus cases will be extended in various Italian regions, with both Tuscany and Campania set to be designated as high-risk "red zones", the health ministry said on Friday.
Tuscany and Campania will be added on Sunday to the red list, joining the wealthy northern regions of Lombardy, Piedmont and Valle D'Aosta, the province of Bolzano and Calabria in the toe of Italy.
People living in these areas are only allowed to leave their homes for work, health reasons or emergencies. Bars, restaurants and most shops must remain closed.
Nine regions will now sit in the intermediary orange zone - Emilia-Romagna, Friuli, Marche, Abruzzo, Basilicata, Liguria, Puglia, Sicily and Umbria. Just five remain in the yellow zone, including Lazio, centred on Rome, and Veneto.
Download our app or subscribe to our Telegram channel for the latest updates on the coronavirus outbreak: https://cna.asia/telegram