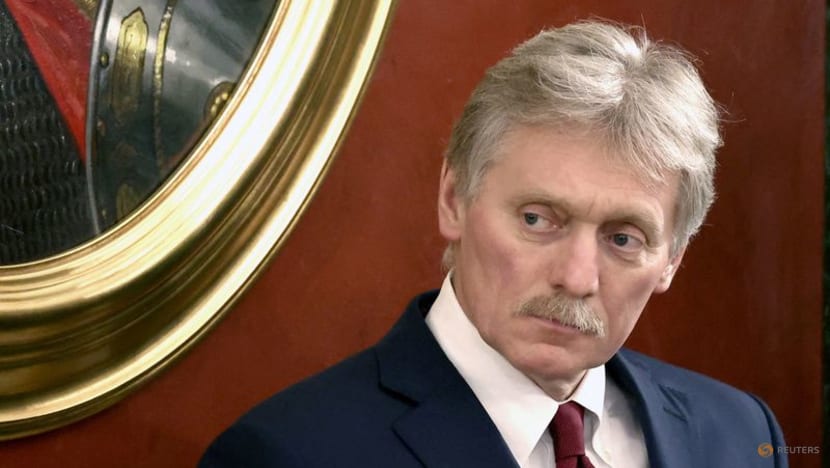 MOSCOW: The Kremlin said on Saturday (Jun 3) that journalists from "unfriendly countries" would not be allowed into the St Petersburg International Economic Forum (SPIEF), which Russia's President Vladimir Putin has used to showcase his country's economy to global investors.
The forum in St Petersburg has been held since 1997 and is cast by many officials as Russia's answer to the World Economic Forum held in Davos.
Western journalists have never before been banned from the forum in such a blanket way.
"It has indeed been decided this time not to accredit publications from unfriendly countries to the SPIEF," Kremlin spokesman Dmitry Peskov told TASS news agency. "Interest in SPIEF is always great, all other journalists will work on the site."
"Unfriendly countries" is a definition used by Moscow to describe those who have sanctioned it over the war in Ukraine.
Reuters' Moscow bureau was told by the organisers of the forum on Friday that accreditation for its journalists had been cancelled after receiving an earlier confirmation on Thursday.
Reuters has sought written clarification but it has been issued yet.
When Russia was booming in the 2000s, major Western investors and investment bankers flocked to the forum, seeking a slice of the explosive growth in the first decade of Putin's rule.
In recent years, though, they have been replaced by Chinese and Arab investors. Saudi Arabia's Energy Minister Prince Abdulaziz bin Salman held talks with Russian Deputy Prime Minister Alexander Novak at the forum last year.
Putin has said Russia is pivoting to China and Asian powers because the West has unleashed what he says is an "economic and hybrid" war aimed at tearing the country apart.
In 2021, he told delegates at the forum that "such major events and forums truly unite and bring people from different countries closer."
"Russia will facilitate these meetings to the greatest extent possible, and similarly facilitate the sharing of experience and the demonstration of groundbreaking accomplishments in science and technology," Putin said.
This year's forum will be held on June 14 to 17.