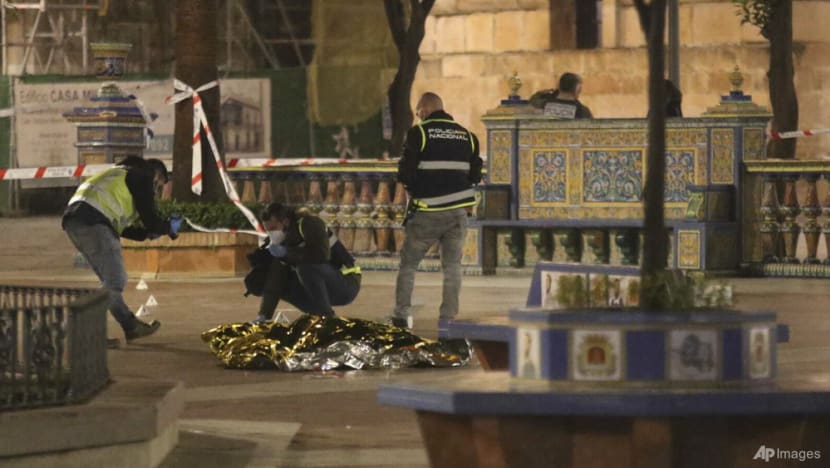 MADRID: Spanish authorities are investigating what they said was a possible "terrorist" incident after a man stabbed several people at two churches in the southern Spanish port city of Algeciras, killing at least one person, a court source and a spokesperson for the city said.
The man attacked clergymen at two different churches - San Isidro and Nuestra Senora de La Palma, around 300 metres apart - just after 8pm on Wednesday evening in downtown Algeciras, a spokesperson for the city said. A source at Madrid's High Court said the incident was being investigated as terrorism.
Police said the attacker had been arrested, while a police source shared footage showing two officers escorting a man in a hooded sports top in handcuffs through a police station. Police have not released details of his name or nationality.
The man who was killed was Diego Valencia, a sacristan at the Nuestra Senora de La Palma church, while the titular priest of the parish church of San Isidro, Antonio Rodríguez, was among the injured and is in serious condition, the Algeciras city spokesperson said.
Footage broadcast by local media showed a man dressed in black holding a weapon that appeared to be a machete. Reuters was not able to immediately verify the video.
El Mundo newspaper reported that four people had been injured in the attack.