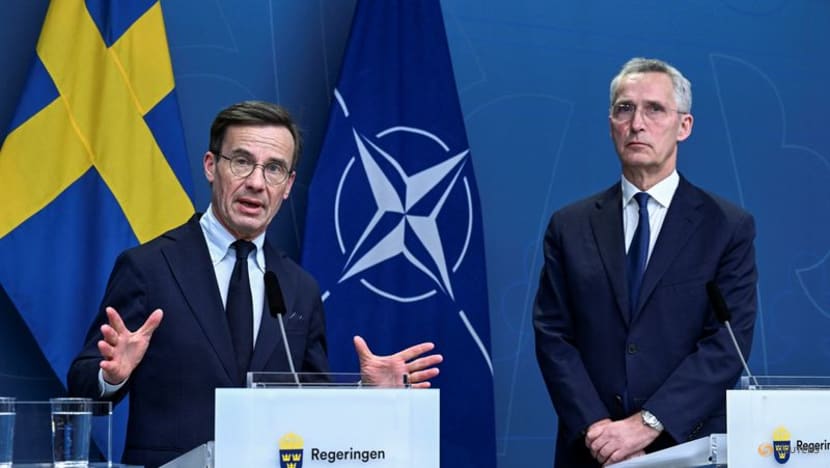 STOCKHOLM: Swedish Prime Minister Ulf Kristersson said on Tuesday (Mar 14) that the likelihood that Finland joins the North Atlantic Treaty Organisation (NATO) military alliance before Sweden had increased, though Swedish membership was only a matter of time.
Sweden and Finland applied to join NATO last year but have faced objections from Türkiye which says the two countries harbour members of what it considers terrorist groups. The countries resumed talks on the process in Brussels last week.
Ankara has been clear it has greater objections concerning Sweden's accession than Finland's and Kristersson said Turkey's position in that regard still remained, meaning the two Nordic countries might not join together as they prefer.
"What we have encountered in recent weeks is that the probability of this happening at different times has increased," Kristersson told a news conference in Stockholm before leaving on a visit to Germany.
"At the end of the day, it is not a matter of whether Sweden becomes a member of NATO, but when."