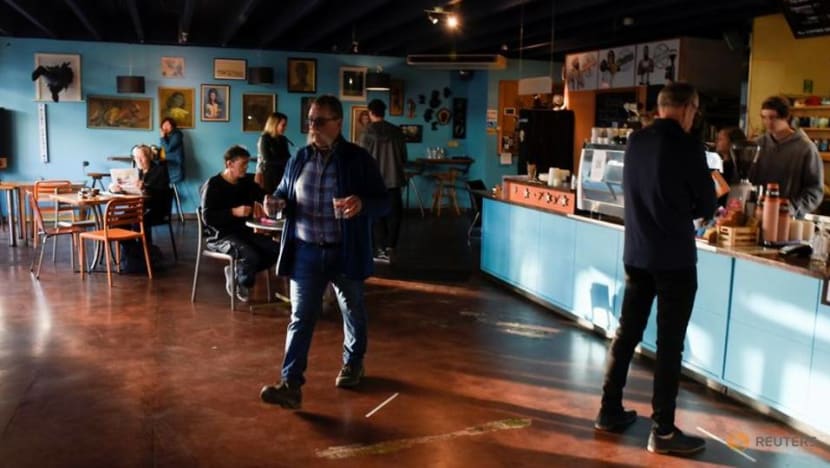 WELLINGTON: New Zealand on Wednesday (Oct 21) reported two new cases of COVID-19 in the community linked to a port worker who tested positive over the weekend, and 23 imported cases.
Most of the imported cases are linked to a group of Russian and Ukrainian fishermen who were staying at a managed isolation facility in Christchurch, the director general of health, Ashley Bloomfield, said.
Over 230 fishermen were flown in from Moscow last week, with 18 of the crew members then testing positive for COVID-19 while in quarantine, Bloomfield said.
This takes New Zealand's total confirmed cases to 1,556, he said.
The port worker, whom the latest community cases are linked to, tested positive on Sunday, two weeks after Prime Minister Jacinda Ardern declared the country had "beat the virus again".
Broad travel bans remain in place in New Zealand and those granted exemptions - including the fishermen, who were classified as essential workers - are forced to quarantine for 14 days.
Bloomfield said the new cases highlighted the threat of overseas arrivals.
"We cannot afford to be complacent, we are not being complacent at the border," Bloomfield told media.
The maritime sector has also come under scrutiny in Australia, where dozens of crew members from a cattle ship docked off Australia's west coast tested positive for the virus.
"It is becoming clear that ships arriving with COVID-19 on board is one of the weakest links and the biggest risk to our way of life in Western Australia," Western Australia premier Mark McGowan said on Tuesday.
Sunday's reported infection also came a day after Ardern's Labour Party won a landslide election victory, with her government's handling of the pandemic widely credited as a factor.
Ahead of the vote, Ardern - whose party won 64 seats in the 120-seat parliament - had dubbed it "the COVID election".
She campaigned on her government's success in eliminating community transmission of the virus, which has caused just 25 deaths in a population of five million.
New Zealand declared in May it has beaten community coronavirus transmission, although a new cluster emerged in Auckland in August forcing the country's largest city back into lockdown for several weeks.
Last Friday, hundreds of New Zealand plane passengers flew into Sydney as part of a new trans-Tasman travel bubble 
In a tentative reopening to international tourism, authorities had said travellers on the approved flights would not be required to quarantine in Sydney.
Download our app or subscribe to our Telegram channel for the latest updates on the coronavirus outbreak: https://cna.asia/telegram​​​​​​