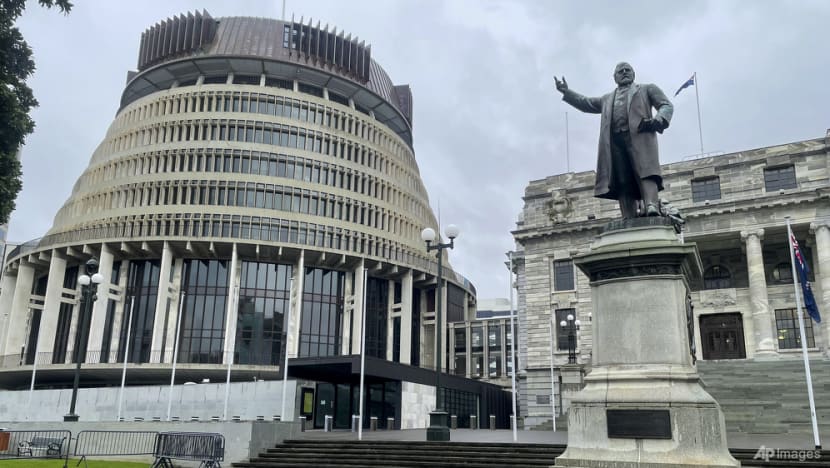 WELLINGTON: New Zealand intelligence agencies are growing more concerned about both foreign interference and malicious cyber activity ahead of elections in October, the country's intelligence chiefs said on Monday (Mar 27).
"It's fair to say that concern about foreign interference as well as malicious cyber activity is growing," Andrew Hampton, director general of the New Zealand Government Communications Security Bureau (GCSB), told media after testifying at parliament.
"That's not just the domestic trend it's the international trend as well," he said.
Security services are working with the election authority to improve cybersecurity and procedures and will also brief political parties on security and foreign interference threats.
Both the GCSB and Security Intelligence Service chiefs were speaking before the intelligence committee that includes the country's prime minister as part of their annual review. Much of the testimony was classified and closed to the public.
Hampton said in a pre-written speech that over the past year, the GCSB had witnessed geostrategic competition intensifying around the world, including in the Pacific region, while serious cyber security incidents continue to threaten New Zealand organisations.
State-sponsored cybersecurity actors feature significantly with 34 per cent of recorded incidents that can be linked to state actors, up from 28 per cent the previous year, said Hampton.
Neither agency would name countries involved in the activity but did point to New Zealand's censure of China for its involvement in a global hacking spree in 2021 and Russia for its malicious cyber activity against Ukraine in 2022.
Phil McKee, Acting Director-General of Security, said the threat of foreign interference and espionage is a growing cause for concern, adding information was being collected on those who speak out against foreign governments and their families being threatened in their home countries.
"Foreign interference should not be tolerated," McKee said.