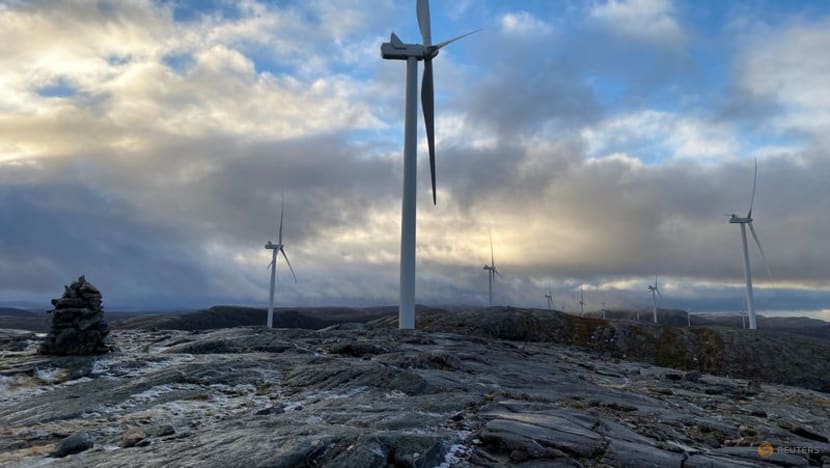 OSLO: Indigenous campaigners demanding the removal of wind turbines from reindeer pastures in Norway expanded their protest on Tuesday (Feb 28), blocking access to the finance ministry as they pressed on with a demonstration at the nearby energy ministry.
Norway's supreme court in 2021 ruled that two wind farms built at Fosen in central Norway violated Sami rights under international conventions, but the turbines remain in operation more than 16 months later.
"We will close down the state, ministry by ministry, until the wind turbines at Fosen are torn down and the land restored," one of the activists, Ella Marie Haetta Isaksen, told reporters.
The finance ministry said it had asked staff to work from home.
Environmental campaigner Greta Thunberg, an advocate for ending the world's reliance on carbon-based power, on Monday joined the protests in Oslo, arguing that a transition to green energy could not come at the expense of Indigenous Sami rights.
Reindeer herders in the Nordic country say the sight and sound of the giant wind power machinery frighten their animals and disrupt age-old traditions.
The energy ministry has said the ultimate fate of the wind farms is a complex legal quandary despite the supreme court ruling and is hoping to find a compromise.