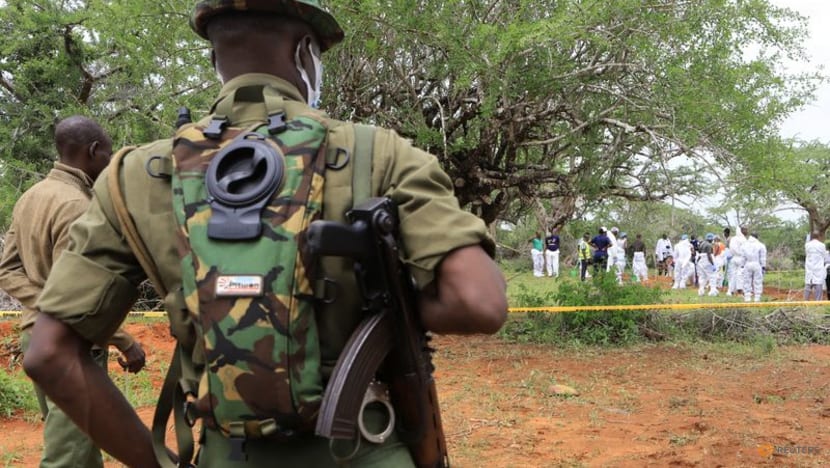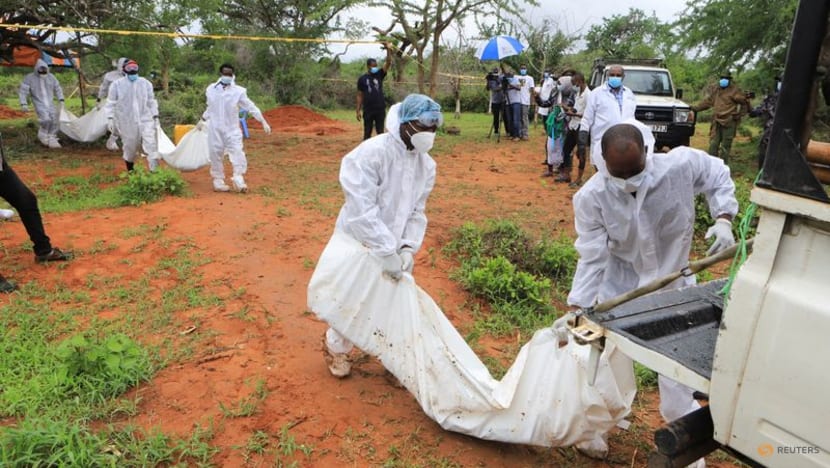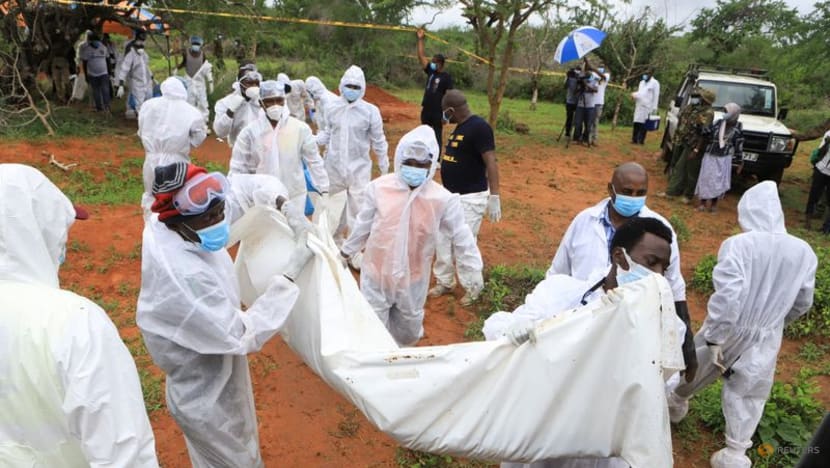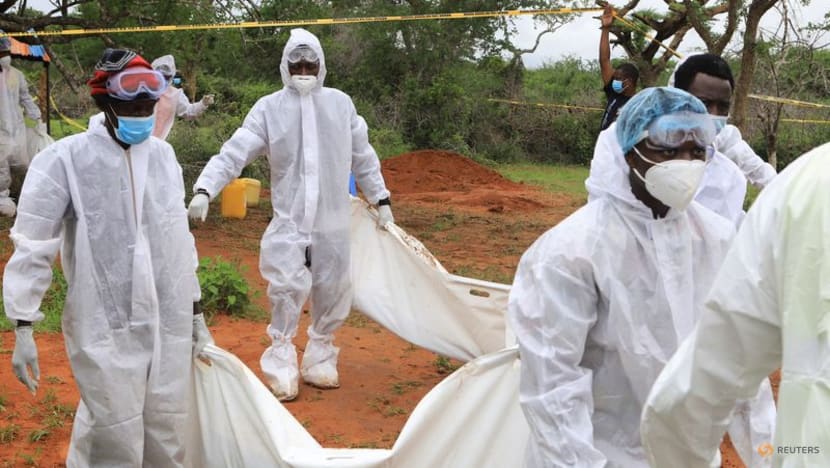 MALINDI, Kenya: Kenyan police said Sunday (Apr 23) they had found the bodies of another 26 suspected cult members in the east of the country, bringing to 47 the number of corpses linked to the movement.
Search teams wearing white overalls and equipped with masks were continuing to dig at the site in search of other bodies, an AFP photographer near the coastal town of Malindi saw. A number of bodies had already been wrapped in white plastic sheeting.
"Today we have exhumed 26 more bodies and this brings the total number of bodies from that place to 47," said the head of criminal investigations in Malindi, eastern Kenya, Charles Kamau.
He said the search was continuing not just for bodies but for survivors of the cult. Police launched their operation after the first bodies were discovered last week.
An 800-acre (325 ha) area of forest at Shakahola, near Malindi, has been sealed off for the search operation.
Interior Minister Kithure Kindiki announced he would be visiting the site on Tuesday.
That prompted a full-scale investigation into the movement, the Good News International Church. Police have already arrested the church's leader, Makenzie Nthenge, who reportedly told followers to starve themselves in order to "meet Jesus".
Nthenge turned himself in to police and was charged last month, according to local media, after two children starved to death in the custody of their parents. He has since been released on bail of 100,000 Kenyan shillings (US$700).
Local media reports say police have arrested another six followers of Nthenge.
MEMBERS FASTING TO DEATH
One member of the church found by the authorities had refused to eat despite clearly being in physical distress, said Hussein Khalid, a member of Haki Africa, the rights group that tipped off the police to the actions of the church.
"The moment she was brought here, she absolutely refused to be administered with first aid and she closed her mouth firmly, basically refusing to be assisted, wanting to continue with her fasting until she dies," Khalid told AFP.
He believed that some members of the church were still hiding from the authorities in the nearby forest.
"This signifies the magnitude of this issue, that clearly shows that there are still many who are still out there ... and possibly dying every second that passes by."
He called on the government to send troops to help with the search so the believers could be found before they starved themselves to death.
But Interior Minister Kindiki tweeted: "Enough security officers have been deployed and the entire 800-acre forest is sealed off and declared a scene of crime."
In his tweet, he also called what he dubbed the "Shakahola Forest Massacre" as "the clearest abuse of the constitutionally enshrined human right to freedom of worship".
"While the State remains respectful of religious freedom," those responsible should face "severe punishment", he added.
There would have to be "tighter regulation (including self-regulation) of every church, mosque, temple or synagogue going forward", he said.