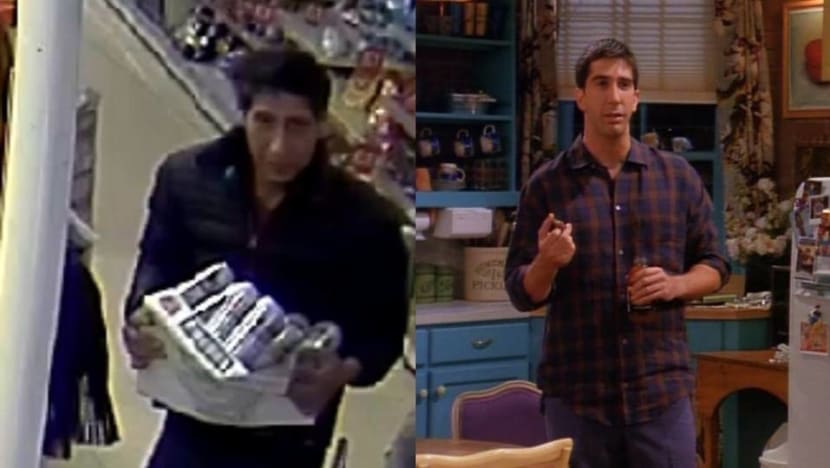 LONDON: Police in the United Kingdom have been inundated with responses after appealing for information about a suspect bearing a striking resemblance to Friends actor David Schwimmer.
Blackpool police on Tuesday (Oct 23) appealed for information on Facebook about a theft, posting a picture of a suspect carrying a crate of cans.
"Do you recognise this man? We want to speak to him in relation to a theft at a Blackpool restaurant on the 20th September," read the post.
It quickly received hundreds of comments, with Facebook users pointing out the man's resemblance to Friends character Ross Geller (played by Schwimmer) and referencing jokes from the hit United States sitcom.
"I don't think it's been this guy's day, his week, his month or even his year," wrote Facebook user Nick Croston, in a reference to lyrics from the show's theme song.
The comments - which numbered more than 98,000 as of Wednesday afternoon Singapore time - prompted the police to issue another response clarifying that Schwimmer was in America on the day of the incident.
"Thank you to everyone for your speedy responses. We have investigated this matter thoroughly and have confirmed that David Schwimmer was in America on this date," they said. 
"We're so sorry it has to be this way," the police added, also referencing lyrics from the show's theme song.