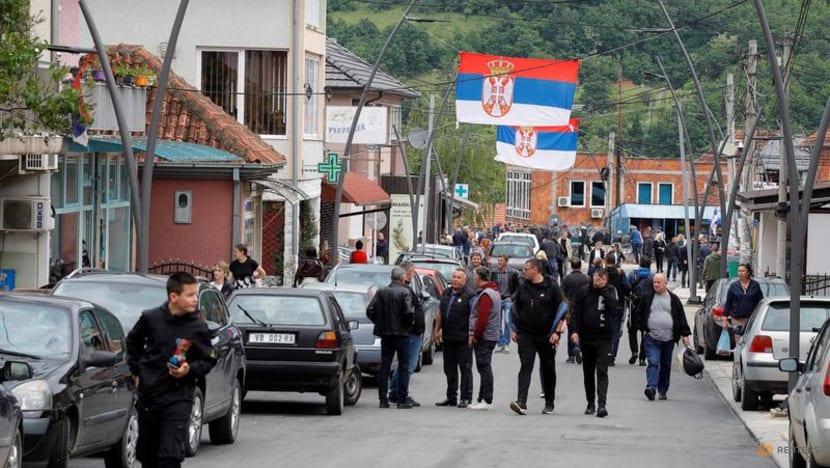 MOSCOW: Russia supports Kosovo's Serbian population and believes their legal rights and interests must be protected, Kremlin spokesman Dmitry Peskov said on Wednesday (May 31).
Peskov also said Moscow was following with concern the unrest in Kosovo, which has increased sharply since ethnic Albanian mayors took office in the country's northern Serb-majority area after votes last month.
"We support Serbia and the Serbs unconditionally ... We consider that all legal rights and interests of the Kosovo Serbs must be observed," Peskov told a daily news briefing, adding that there must be no room for "provocative actions".
Serbs refused to take part in the local elections in April and ethnic Albanian candidates won the mayoralties in four Serb-majority municipalities with a 3.5 per cent turnout.
NATO said on Tuesday it would send 700 additional troops to Kosovo and put another battalion on high alert to go in as Serbs continue to protest against the ethnic Albanian mayors. NATO already has some 4,000 soldiers currently in Kosovo.
Serbian President Aleksandar Vucic has placed the army on full combat alert and ordered units to move closer to the border.
Serbia and its traditional ally Russia do not recognise Kosovo's independence. Moscow has blocked Kosovo's bid to become a member of the United Nations, while Belgrade still considers Kosovo part of its territory.
Russia, which has close cultural and religious ties to Serbia, a fellow Orthodox Christian nation, blamed Kosovo and Western countries on Saturday for the escalating tensions in the Balkans.