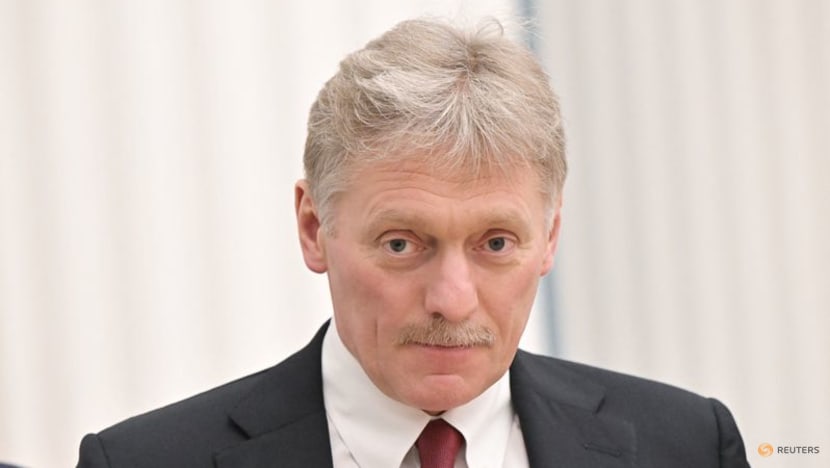 MOSCOW: The Kremlin said on Monday (Jan 16) that tanks Britain plans to send to Ukraine "will burn", warning the West that supplying a new round of more advanced weapons to Ukraine would not change the outcome of the war.
Since President Vladimir Putin ordered troops into Ukraine on Feb 24, the United States and its allies have given tens of billions of dollars' worth of weaponry including rocket systems, drones, armoured vehicles and communications systems.
Britain said on Saturday it would send 14 of its Challenger 2 main battle tanks as well as other advanced artillery support in the coming weeks.
"They are using this country as a tool to achieve their anti-Russian goals," Kremlin spokesman Dmitry Peskov said when asked about the British tanks.
"These tanks are burning and will burn just like the rest," Peskov said.
Peskov said the new supplies from countries like Britain and Poland would not change the situation on the ground, but were an attempt to draw out the conflict which he said would ultimately bring "more troubles" on Ukraine.
Putin said in an interview aired on Sunday that the military operation in Ukraine had gained positive momentum and that he hoped his soldiers would deliver more wins after Russia claimed control of the eastern Ukrainian salt-mining town of Soledar.
The Kremlin chief now casts the war in Ukraine as an existential battle with an aggressive and arrogant West, and has said that Russia will use all available means to protect itself and its people against any enemy.
The US and its allies have condemned Russia's invasion of Ukraine as an imperial-style land grab, while Ukraine has vowed to fight until the last Russian soldier is ejected from its territory.
Vladimir Solovyev, a pro-Kremlin presenter on Rossiya 1 state television, said any Western countries which supplied more advanced weapons to Ukraine should be considered legitimate targets for Russia.
"De-facto, Britain has entered the war," Solovyev told his flagship Sunday night talk show on state television. "I consider Britain is now a legitimate target for us."
His comments were followed by a discussion on state television with lawmaker Andrei Gurulyev about the utility of resuming Russia nuclear testing so that the whole world "shuddered", and even of wiping out Britain.
"If there is no London, then we would have victory," Gurulyev said. "On Britain, I said six months ago that it should be wiped from the face of the earth."
Ukraine's allies are due to meet in Ramstein, Germany on Friday to discuss providing it with more arms. German Chancellor Olaf Scholz is under pressure to allow the export of Leopard 2 battle tanks to Ukraine by Germany, which makes them, and other countries that have them.