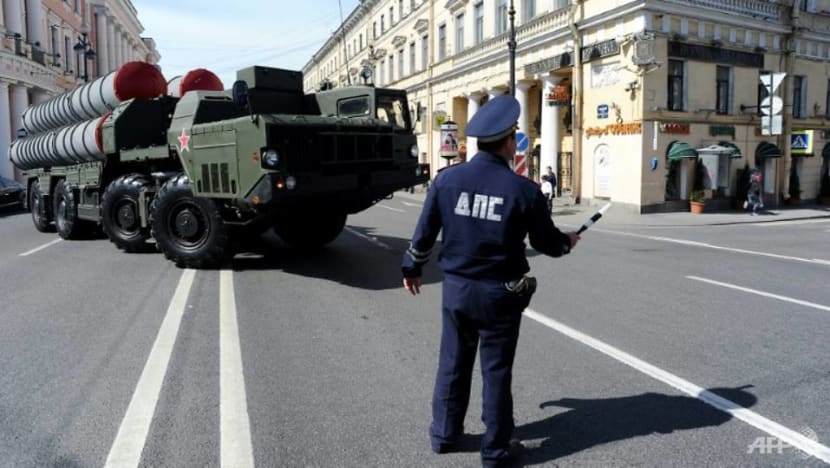 MOSCOW: Russia has sent S-300 air defence systems to the Syrian military, its defence minister said on Tuesday (Oct 2), in line with new security measures after a Russian military plane was mistakenly shot down by Syria's Soviet-era missile.
Defence Minister Sergei Shoigu said at a meeting of the Russian security council that the military on Monday "finished the deliveries of S-300 systems" including a total of four launch platforms.
Russia announced last week that it would boost security measures in Syria following the downing of a Russian military plane by an S-200 missile by mistake, which Moscow blamed on nearby Israeli planes.
Shoigu said it will take three months to train the Syrian military to operate the new air defence systems.
Fifteen Russian troops were killed when the Il-20 surveillance plane was shot down.
Moscow said Israel's F-16 planes carrying out strikes on Latakia province were using it as "cover" which resulted in the deadliest case of friendly fire since Russia intervened in the Syrian conflict in 2015.
Shoigu added that Moscow has added equipment for "radio-electronic warfare" and now "controls" the airspace in the area used for strikes on Syrian soil.
Moscow had announced that Russia would begin jamming radars of hostile warplanes in regions near Syria over the Mediterranean Sea to prevent a similar situation from harming its troops.