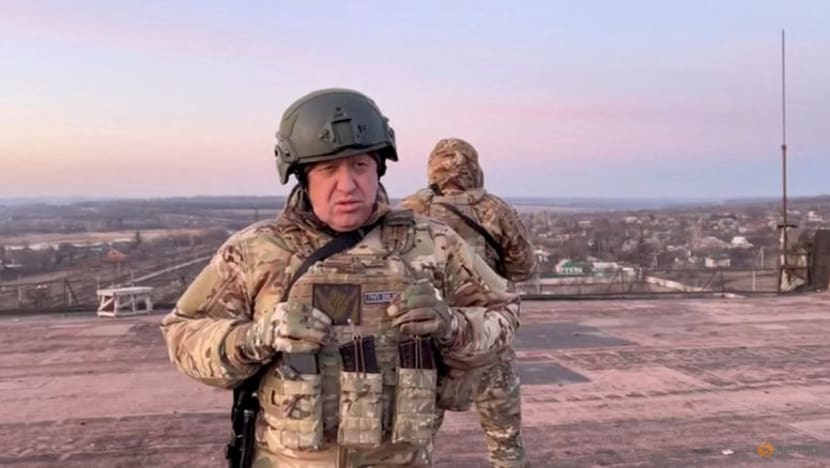 MOSCOW: The head of Russia's Wagner mercenary force said in an interview published over the weekend that he had ambitions to turn his private military company into an "army with an ideology" that would fight for justice in Russia.
Wagner chief Yevgeny Prigozhin's fighters - some of them convicts - have spearheaded the assault in eastern Ukraine for months, focusing their efforts on the small city of Bakhmut, which Russia calls Artyomovsk and sees as a useful stepping stone to seize bigger cities like Kramatorsk and Sloviansk.
"After the capture of Artyomovsk (Bakhmut), we will begin to reboot," Prigozhin said in a clip posted on Telegram channels associated with Wagner. "In particular, we will start recruiting new people from the regions."
"The Wagner private military group must turn from just a private, the best, army in the world which is capable of defending the state, into an army with an ideology. And that ideology is the struggle for justice."
Prigozhin said on Friday Wagner had opened recruitment centres in 42 cities as he seeks to replenish its ranks after heavy losses in fighting for Bakhmut.
An ex-convict who did nine years' jail for theft and street muggings in the 1980s, Prigozhin has emerged from the shadows to assume a high profile since Russia's Feb 24, 2022 invasion of Ukraine.
But his public profile, political influence, and fondness for profanely lambasting top army brass and anyone else in his way has angered some in government who want him reined in.
Entering the political sphere without explicit approval from the Kremlin is seen as a challenge to the system which President Vladimir Putin has crafted since he was selected by Boris Yeltsin as his successor in 1999.
Prigozhin has repeatedly denied harbouring any political ambitions.