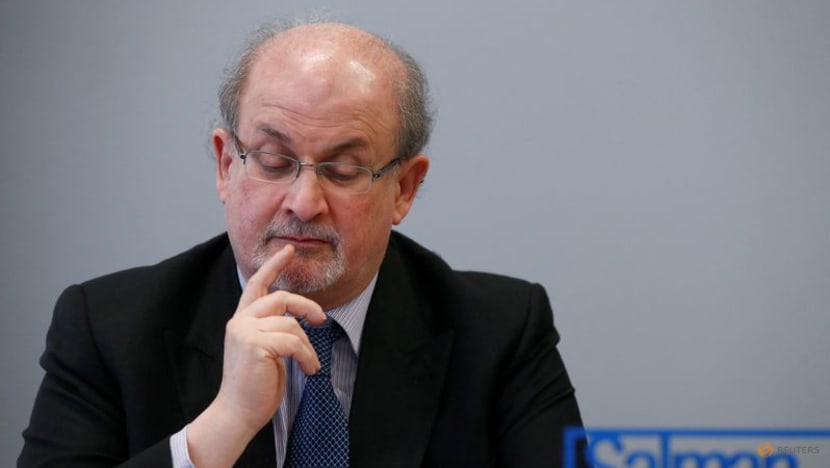 LONDON: It is "ludicrous" to suggest that novelist Salman Rushdie was responsible for the attack on him, a spokesman for British Prime Minister Boris Johnson said on Monday (Aug 15), after Iran's foreign ministry suggested the author was to blame.
"Clearly it is ludicrous to suggest that Salman Rushdie was in any way responsible for this abhorrent attack on him," the spokesman told reporters.
"This was not just an attack on him, it was an attack on the right to free speech and expression and the UK government stands both by him and his family, but equally we stand in defence of free speech around the world."
Rushdie was set to deliver a lecture on artistic freedom at the Chautauqua Institution in New York last Friday when police say a 24-year-old man rushed the stage and stabbed the Indian-born writer. 
The author has lived with a bounty on his head since his 1988 novel The Satanic Verses prompted Iran to urge Muslims to kill him.
On Monday, Iran's foreign ministry spokesperson Nasser Kanaani told reporters that freedom of speech does not justify Rushdie's insults against religion in his writing.
"Salman Rushdie exposed himself to popular outrage by insulting Islamic sanctities and crossing the red lines of 1.5 billion Muslims," Kanaani said.
"During the attack on Salman Rushdie, we do not consider anyone other than himself and his supporters worthy of reproach, reproach and condemnation ... No one has the right to accuse Iran in this regard."
Rushdie is off a ventilator and his condition is improving, his agent Andrew Wylie said on Sunday.
"He's off the ventilator, so the road to recovery has begun. It will be long; the injuries are severe, but his condition is headed in the right direction," said Wylie.