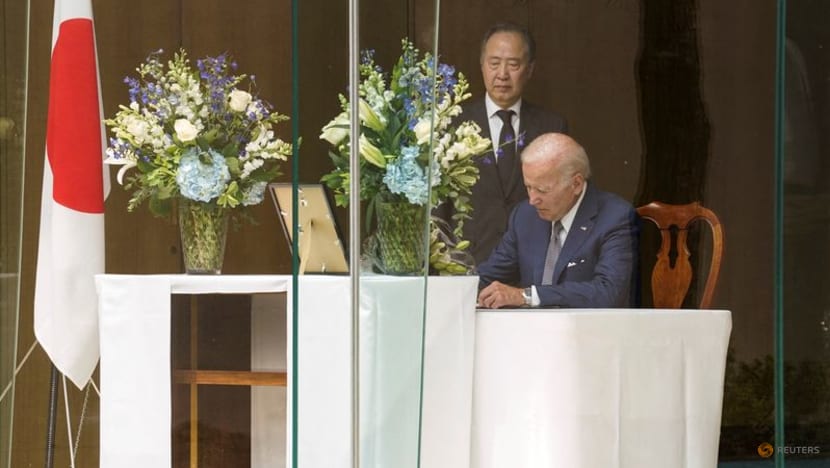 US President Joe Biden told Japanese Prime Minister Fumio Kishida during a call on Friday (Jul 8) of his outrage at the assassination of former leader Shinzo Abe, who was gunned down while campaigning for a parliamentary election.
"President Biden called Prime Minister Kishida of Japan today to express his outrage, sadness and deep condolences on the tragic and violent shooting death of former Prime Minister Abe Shinzo," the White House said in a statement.
The murder of Japan's best-known politician rattled the country and sent shockwaves around the world, particularly given the nation's low levels of violent crime and strict gun laws.
The man accused of shooting Abe is in custody, with police saying he had confessed to assassinating the former premier, motivated by a belief Abe was linked to an unspecified group.
Police were investigating the unemployed 41-year-old's background, including claims he had served in the Maritime Self-Defense Force, Japan's navy, and said he appeared to have used a handmade gun.
Abe was delivering a stump speech ahead of Sunday's upper house elections when he was shot, and campaigning was resuming Saturday, with politicians saying they were determined to show the murder could not stop democracy.