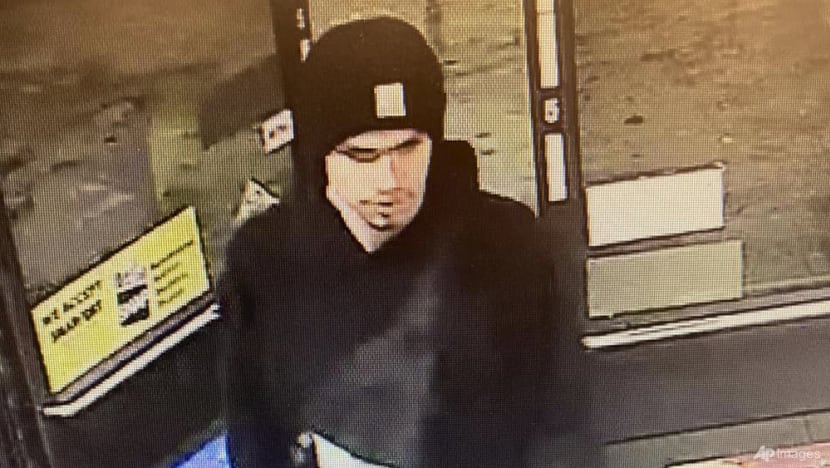 Three people were killed in a shooting at a convenience store in central Washington state early Tuesday (Jan 24), police said, and the suspect has died after an hours-long manhunt.
Police were called to a Circle K in Yakima, Washington, at about 3.30am when three people, who have not been identified, were found dead, Chief Matt Murray told reporters. Two victims were shot inside the store in what authorities said appeared to be a random act of violence, and a third was shot outside.
"It appears to be a random situation. There was no apparent conflict between the parties," Murray said. "The male just walked in and started shooting."
After opening fire in the store, the suspect, identified as Jarid Haddock, 21, ran across the street and fired into a vehicle, forcing the driver to move to the passenger seat. The suspect stole the car and fled, police said.
Following an hours-long manhunt, a relative of Haddock called authorities to a location behind warehouses where Haddock was hiding. Gunshots were heard while police approached and a man who identified himself as Haddock was found wounded, Murray said.
No officers were injured or used any force, he added.
Haddock died of his injuries at the scene.
The shooting in Yakima is the latest spasm of gun violence to shake the United States. It came on the heels of two mass shootings in California that have left 18 people dead.
On Monday, seven people died at two agricultural sites south of San Francisco when a Chinese-American farmworker is believed to have opened fire on his colleagues.
Some of his victims are known also to be Chinese.
On Saturday night, an elderly Asian man rampaged through a dance studio in Monterey Park near Los Angeles, killing 11 people who had gathered for Lunar New Year celebrations.
Huu Can Tran shot himself dead several hours later as police moved in on his van.